News
SMMA Sixth Form Students Take The Lake Challenge.
Posted on: 26th May 2022
SMMA Sixth Form Lake Challenge.
On Wednesday 18 May, 69 intrepid SMMA Sixth Form students tackled the SMMA Lake Challenge to raise funds for our school charity Macmillan.
The students planned to hike the Lake District's 'Rydal Round', a challenging 10 mile trek which takes in beautiful views around the two lakes of Grasmere and Rydal Water, then ends with a steady climb up Loughrigg Fell.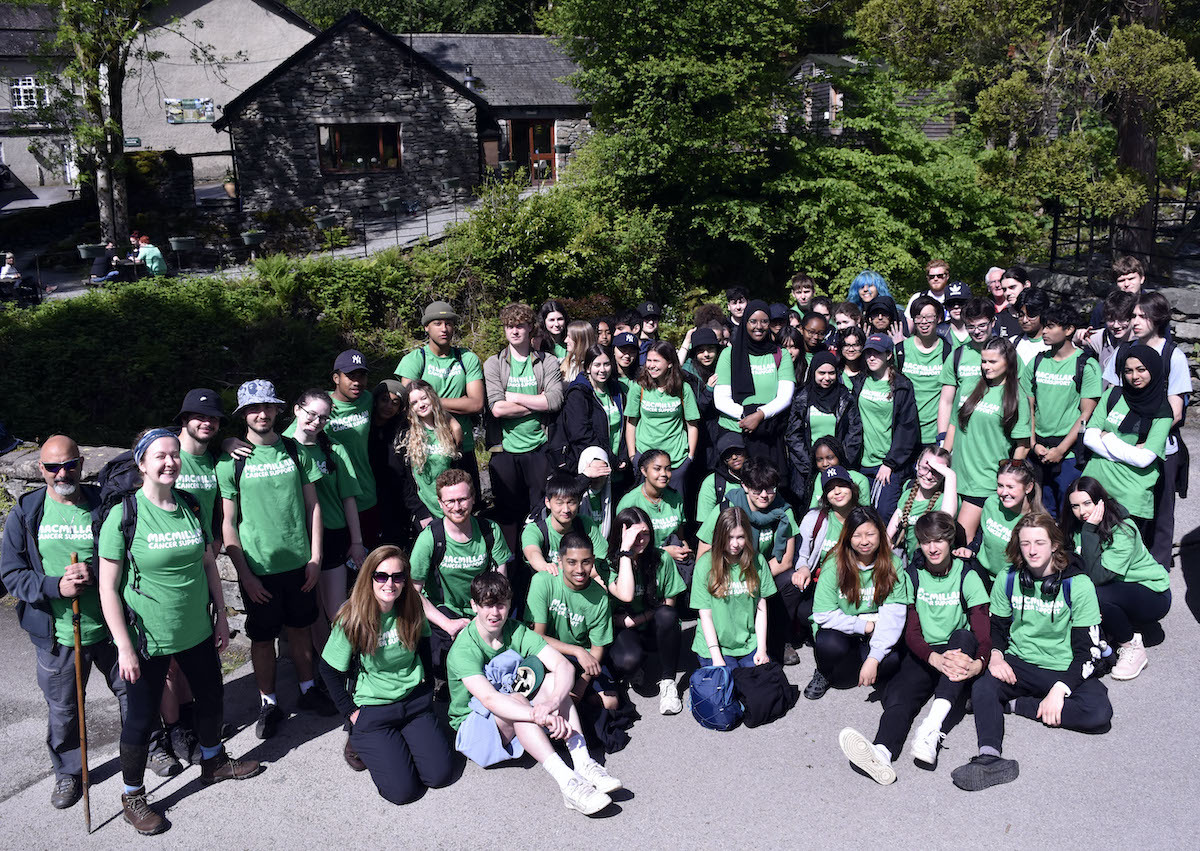 It's the third time St Mary Magdalene Academy students have made this hike: a long and rewarding walk which tests the resolve of our students with steeper inclines and rewwards them with gentler shoreline walks amid the Lake District's stunning scenery.
The Challenge team were fortunate with the weather, and really enjoyed their hike and camping trip. Here's what our Sixth Form students said about their trip...
'It was tiring but pretty good fun and a great experience.' - Yacoub

'It was fun, and I liked it when we reached the caves because even though the walk was exhausting, the caves more than made up for that.' - Beruktayt

'I enjoyed it, it was fun. Great food. Overall, it was a great time - I'd definitely do it again.' - Negin

'It was great.' - Avesta

'I would definitely never climb a mountain again... But I had a great time and enjoyed PUSHing my friend Avesta up the hill!' - Najifah

'I had a great time camping with my friends.' - Bedo

'It was very satisfying to complete the Lakes walk... mainly so that I could get back to the campsite and shower!' - Billy

'It was quite nice to hang out with people outside my normal group of friends.' - Tea

'Very tiring, but rewarding.' - Zuhal

'Really enjoyable! As a group of friends we enjoyed having the freedom to do a lot of different activities like playing frisbee and football, on top of normal things like having breakfast together.' - Mai

A huge well done goes to our Year 12 Lake Challengers, who have raised a spectacular £2,750 for our school charity Macmillan.

And a very big thank-you goes to everyone who has so generously supported their appeal. The justgiving page is still open so if you would like to add to this wonderful cause, please follow this link.