News
SMMA Sixth Form Students Walk The Seven Sisters Cliffs.
Posted on: 3rd Nov 2021
A Seaford to Hastings Walk
St Mary Magdalene Academy Sixth Form has a long history of successful applications to the Mark Evison Foundation, a charity whose mission is to promote the personal development of young people through the undertaking of challenges.
The Foundation invites young people to create and plan projects which are personally challenging. The projects aim to develop confidence, strength, resilience and breadth, as applicants take independent ownership of something they are keen to do.
Every year, SMMA Sixth Form students submit some brilliant project ideas. This year, one of our successful projects was created by Sarah, Tasnia and Aisha – who planned to undertake their first ever hiking trip!
Find out how Sarah, Tasnia and Aisha got on, in their own words, below.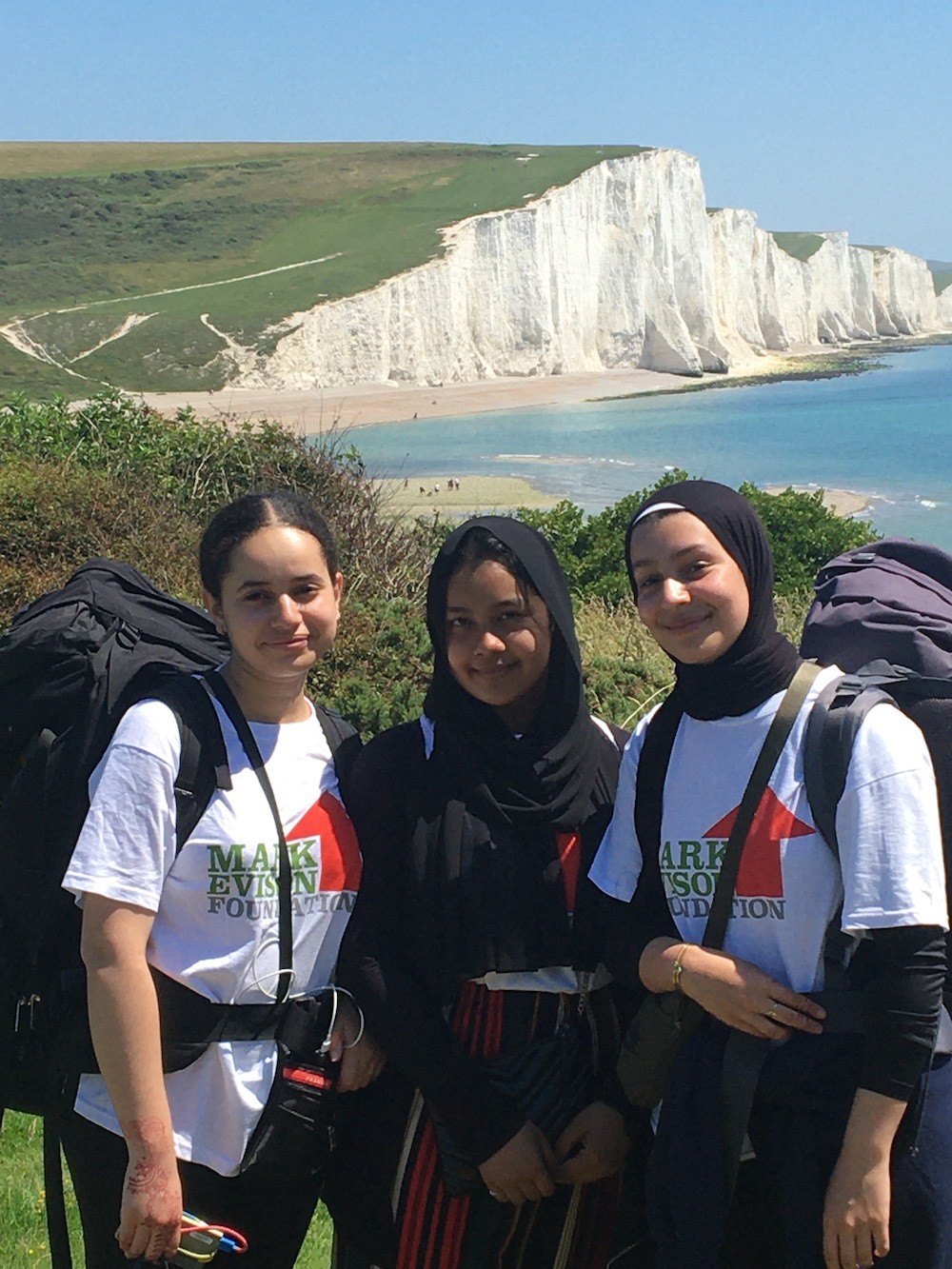 "Our team of 3 embarked on the Seven Sisters walk from Seaford to Eastbourne, followed by a walk from Eastbourne to Hastings in 2 days. The first part of the walk consisted of hiking along seven beautiful white chalk cliffs that neighboured the English Channel; although most of the hike was manageable, we did encounter a few steep cliffs which we made sure to slow down on and be cautious of. Once we reached the halfway point at Birling gap, we made a quick stop for some late lunch as well as to sit and enjoy the stunning view of the cliffs we had left behind.
The second part of the hike proved to be easier as there were fewer cliffs and more flat fields; we continued to walk until we reached Eastbourne town. Overall, the hike took us around 8 hours with regular breaks and as soon as we reached the pier at around 8:30pm we decided to take the bus to the campsite because it was not only getting late but the route to get to the campsite was more complicated than we had anticipated. On arrival at the campsite, we quickly set up our tent, got some rest and briefly ran through the walk for the following day.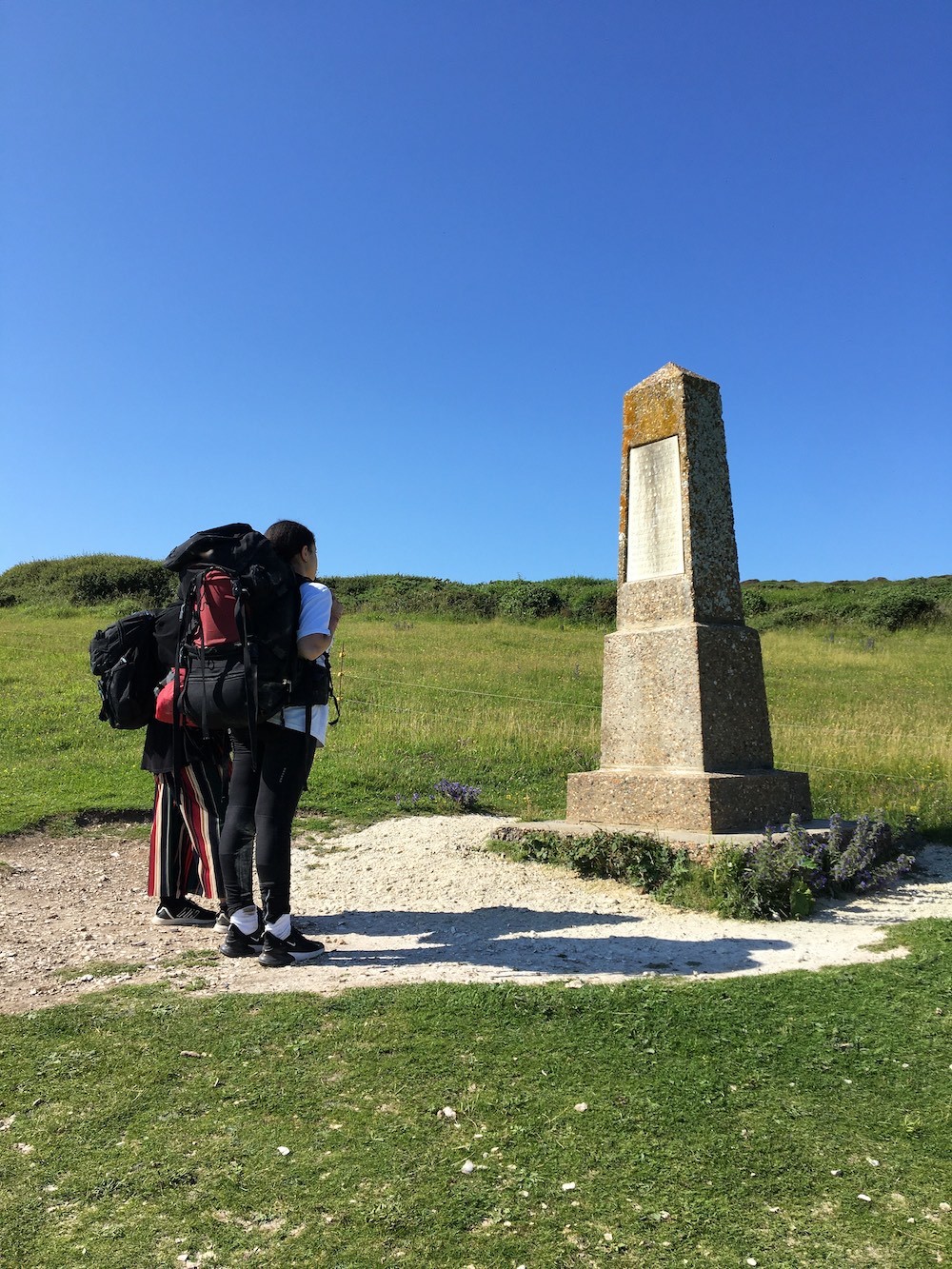 The next day, we started the second half of our challenge which we quickly realised was going to be difficult due to there being few pedestrian zones. After about 2 hours of walking we found a nearby train station and collectively decided to book tickets to Hastings as we felt as though we had stretched ourselves too much from the previous day.
Our challenge ended once we reached Hastings beach and waited for our train back to London Victoria. Although we were slightly disappointed that we couldn't complete the walk as planned, there was still a lot to be proud of as this was our first time hiking and camping and what we gained from this experience is that it is not always about following a plan to perfection but rather about making sensible and realistic judgements and then adjusting the plan so that getting to the destination is more manageable.
What we found difficult throughout the challenge was not only the physical strength but also the willpower needed to get through the day – we were able to overcome this by exchanging words of encouragement and motivation nearly every step of the way!We are very grateful to the Mark Evison Foundation for this opportunity and hope to take on another challenge like this in the future!"
The girls added that although they were just 3 on the walk, their project really couldn't have taken place without the 4th member of their team: Hind who did much of the research and planning but then was unable to join them on the trip. The girls say, 'We kept in touch the whole time and sent photos, so it really felt like Hind was with us and we couldn't have done it without her.' They even photo-shopped Hind into a final picture!
The girls were helped along the way by our Mark Evison Foundation supervisor Mr Cagnoni too. When their chosen campsite wouldn't accept an under-18s booking until Mr Cagnoni phoned to vouch for our reliable and responsible Sixth Formers.
Well done to Sarah, Tasnia, Aisha and Hind – and to all our other Sixth Form students who applied to the Mark Evison Foundation this year.