An Exciting Range Of Enrichment Activities
From ukelele classes to debating, our Sixth Form students enjoy a fantastic programme of enrichment activities. We ask all Year 12 students to take part for 3 hours a week: it's a brilliant way to expand your confidence, make new friends and broaden your experience.
We have a packed programme to choose from – all carefully planned to be fun, give you practical and social skills and help you stand out from the crowd. Popular choices include cooking, debating, volunteering in local charities, Wing Chun martial arts, yoga and mindfulness, competitive sports, and playing the ukelele.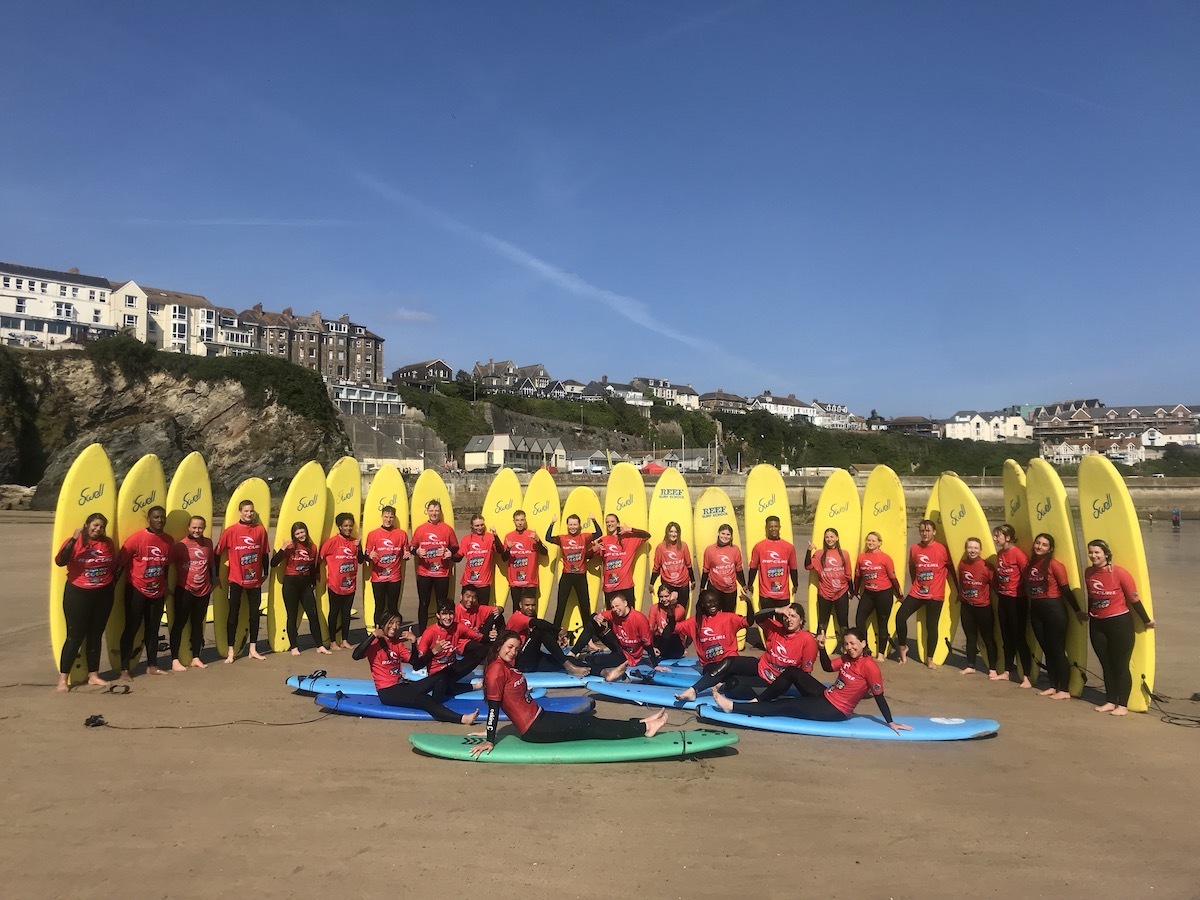 Sixth Form students of St Mary Magdalene Academy Islington London, on the beach for the annual surf trip to Newquay.
We run an action–packed Sixth Form Surf Expedition to Newquay every year. We take part in community challenge Envision, the Model UN, and the Duke of Edinburgh Award schemes. And we have our own gym that every Sixth Form student can use. With so much on offer, we guarantee we have something for every Sixth Form student to enjoy!
"THE ACADEMY HAS ENABLED ME TO CHALLENGE MYSELF, AND PUSHED ME TO NEW HEIGHTS."

Christiane, Year 13


Sixth Form students at St Mary Magdalene Academy Sixth Form, Islington, London, enjoying their on-site gym.