Teaching and Study Support
Ensuring you receive the highest quality teaching is our number one priority. So we only recruit the best. All our teachers pride themselves on going the extra mile for our students.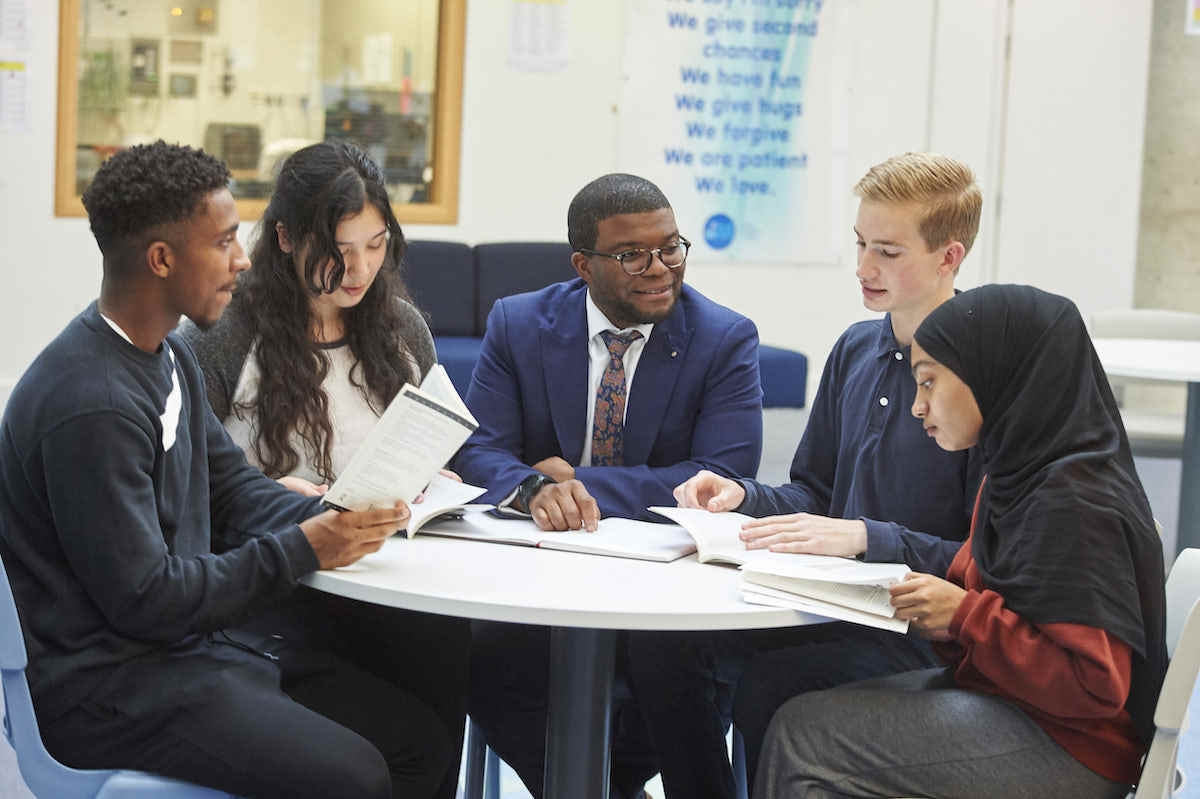 "The relationship between teachers and pupils is an important strength. Teachers encourage pupils to do their best work, to be confident and to offer answers and suggestions."

Ofsted
We have a Sixth Form Tutor on site every day, ready to help you – whether it's brushing up your essay writing skills, or going through the detail of UCAS applications.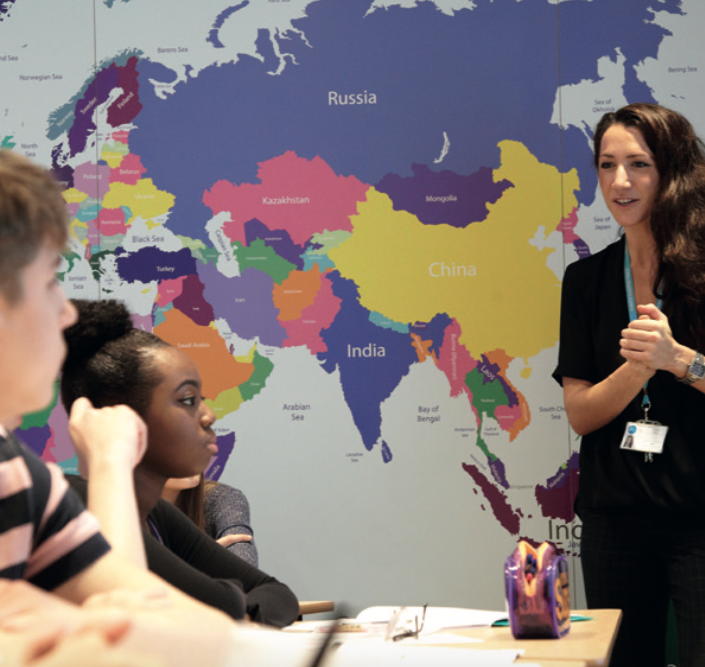 Sixth Form students and teacher at St Mary Magdalene Academy Islington London.
And our Sixth Form library has over 4,000 items and links to the very best London libraries, so you'll always find the resource you need.
"The teachers have the right balance. They are kind and make sure you reach your highest potential."

erza, year 13

The leadership team at St Mary Magdalene Academy Sixth Form Islington.
"The teaching staff are a real strength. The parents can't praise them enough and the pupils agree. They are described as hard-working, committed, quick to respond to parents, and they motivate students to learn and to work to their full potential. They work hard at setting a high standard; they go beyond the call of duty."

The Good Schools Guide