Read Our Weekly News
We send our SMMA News email to all families each Thursday in termtime.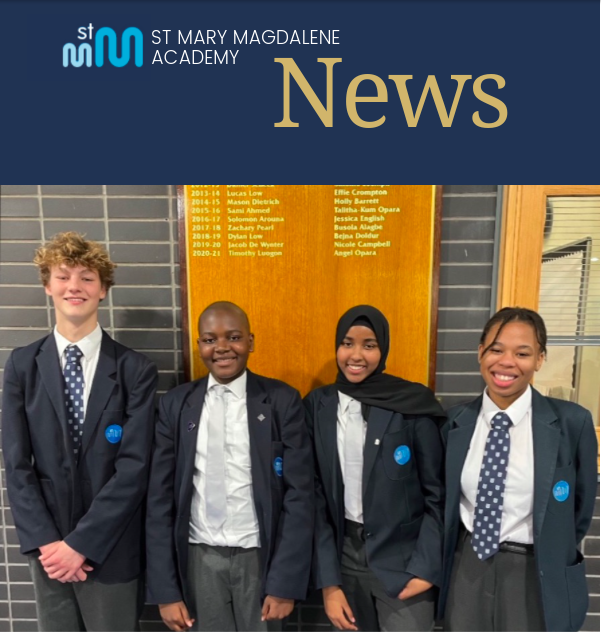 To read back issues, please click on the links below. And you can subscribe at the base of this page.
Happy New Year from our Head Prefects, 5 Jan 2023
Christmas at SMMA, 15 Dec 2022
Year 9 Students Liberal Arts Exhibition, 8 Dec 2022
Sixth Form Open Evening, 1 Dec 2022
SMMA Book Club Visit Deloitte's City HQ, 24 Nov 2022
Students Pay Their Respects At Remembrance Ceremony, 17 Nov 2022
Culture on the Runway, 10 Nov 2022
SMMA Students Serve the Community, 3 Nov 2022
Secondary Open Evening, 13 Oct 2022
Year 10 Students Prepare For Jack Petchey "Speak Out" Challenge, 6 October 2022
Students Enjoy A Virtual Trip To China, 29 Sept 2022
Trials And Triumphs For Our Sports Teams, 22 Sept 2022
Looking Back To An Exciting Activities Week, 15 Sept 2022
Congratulating Our Students On Brilliant Exam Results, 8 Sept 2022
To receive SMMA News in your inbox each week, subscribe here.