Physical Education at SMMA Primary
PE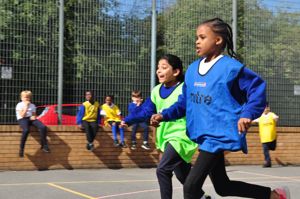 A broad and varied PE curriculum is not only important in developing our pupils' physical, emotional and social wellbeing, it is also vital in allowing children to be more productive in all areas of the curriculum.
We aim to provide our pupils the opportunity to experience a variety of sporting disciplines and develop their skills and understanding across our PE curriculum. Throughout their time in primary, pupils will have exposure to many aspects of Physical Education through:
2hrs of specialised PE teaching per week including gymnastics (Reception – Y6)
An intensive two week swimming programme (Y3 – Y4)
Entry to regular inter-school sporting tournaments and competitions
A range of sports-based after-school clubs, all year round
Key Stage 1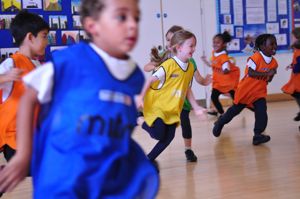 In the early years of primary, the pupils will develop their physical skills through activities that promote and explore flexibility, balance, coordination and control. This is achieved through individual and group games that also help the pupils develop an understanding of cooperation, organisation and communication.
Particular focus and development of these skills and knowledge is achieved through Dance and Gymnastics, which are taught extensively in Reception and KS1.
Key Stage 2
From Year 3 to Year 6, the pupils are introduced to more specific sporting disciplines and have the opportunity to practise two different sports every half term, meaning they develop their sporting knowledge through twelve different areas in an academic year.
Swimming: In Year 3 and 4, the pupils have a two week intensive swimming course at Highbury Fields pool, where they are expected to be able to swim 25m unaided by the end of the course.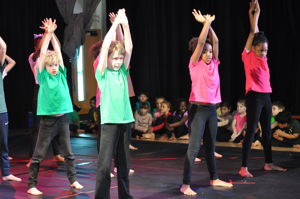 Competitions and Tournaments
SMMA Primary have always aimed to gi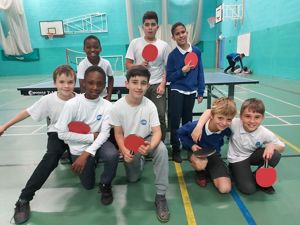 ve our pupils the opportunity be involved competitions and tournaments, allowing them to compete with other schools at an Islington, London or National level. We have entered a wide range of tournaments and seen past success in football, table tennis, rugby, track & Field, handball and athletics, to name a few.
After-school clubs
We also aim to extend our pupils' participation in sports by offering a range of after-school clubs, which can either focus on developing pupils' existing knowledge or give them the opportunity to try different sports and games outside our curriculum.