News
SMMA Welcomes the Year of the Tiger!
Posted on: 3rd Feb 2022
Welcome To The Year Of The Tiger!
Tuesday 1 February was the first day of the 2022 Chinese New Year celebrations, ushering in the Year of the Tiger. Chinese New Year is always one of our students' favourite celebrations at St Mary Madgalene Academy, and the whole school gets involved!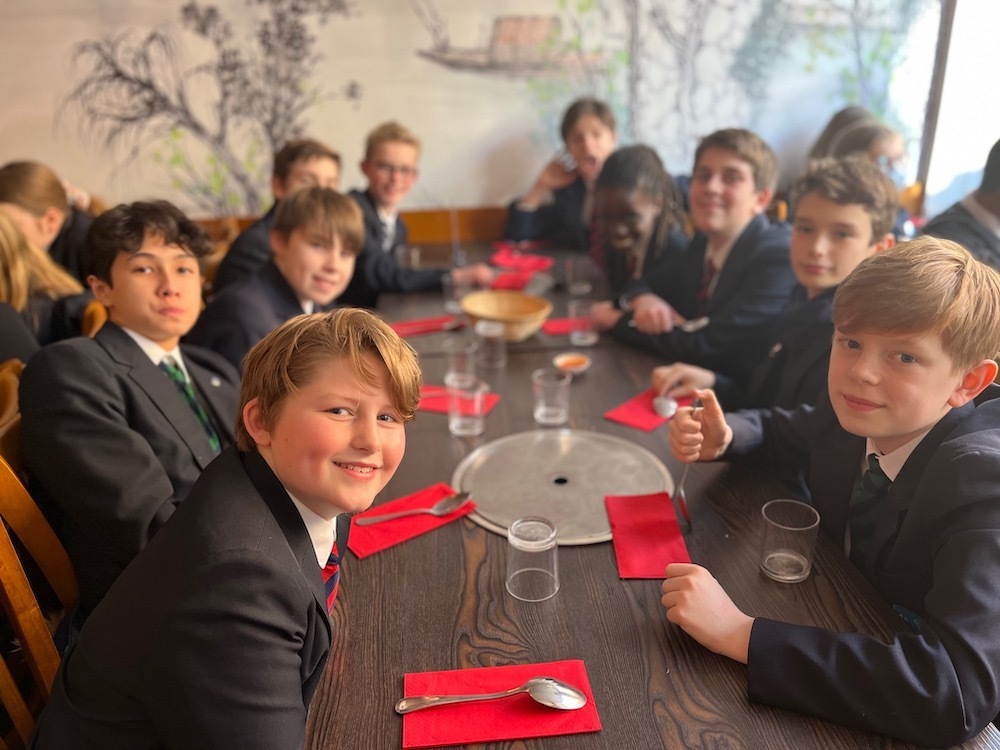 SMMA Students enjoy a special Chinese New Year feast,
All through Wednesday, our Forum and balconies were filled with students excited to see the joyful Lion Dances. Any student who wished Happy New Year to our Mandarin teachers was rewarded with festive sweets and a fortune cookie. And most fortunate of all were our Year 7 and Year 8 Mandarin students who enjoyed a trip to Sichuan House Restaurant for a Chinese New Year feast!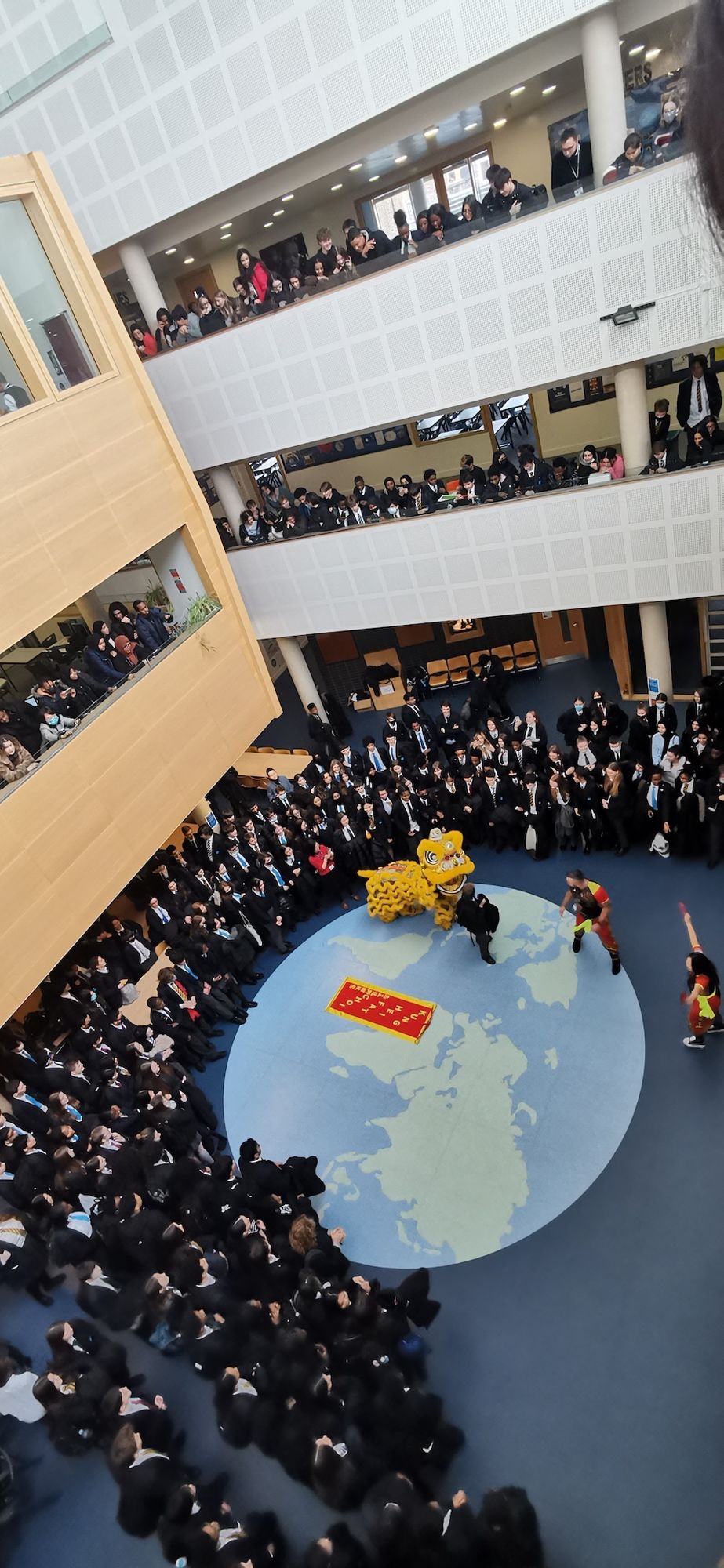 The whole SMMA school comes together to enjoy a lion dance for Chinese New Year.
Known as the king of all beasts in China, the tiger is associated with courage and bravery. The Year of the Tiger signifies resilience and renewed strength: a wonderful message for all our students and families in 2022. Gong Xi Fa Cai!

Take a look at the gallery below, then check out our facebook page for lots more photos of St Mary Magdalene Academy students enjoying Chinese New Year 2022.