News
Congratulations to Science Writer Felix Newton
Posted on: 3rd Mar 2022
Inspiring Features About Science.
The ability to bring scientific ideas and research to life, in clear and simple language, can be a great skill. And this term our Year 9 students have been polishing this skill in a science writing challenge. The students were invited to craft and illustrate an article about anything that inspires them, from the deep sea to outer space and everything in between.

We read some excellent submissions and were particularly impressed by this clearly written and well-designed feature on the potential of algae as a biofuel, by Year 9 student Felix Newton.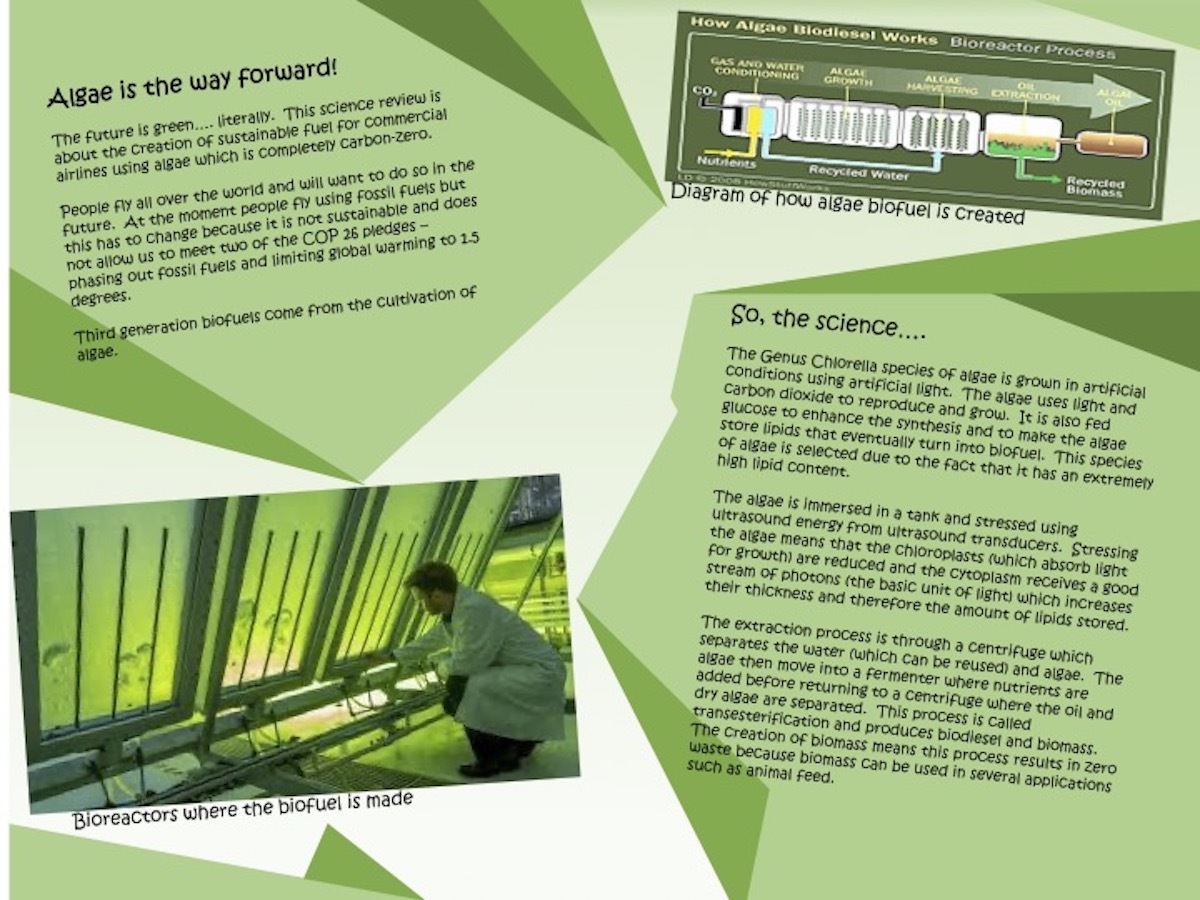 'Congratulations to Felix and well done to all the students whose features will help create interesting new displays in our science labs. We look forward to developing the science writing challenge further and inviting other year groups to take part.'

– Head of Science, Mr Kapff