News
Meet Our New Head Prefects
Posted on: 2nd Dec 2021
This month, our College of Prefects, Class of 2022 and faculty of staff voted for the school's new Head Prefects.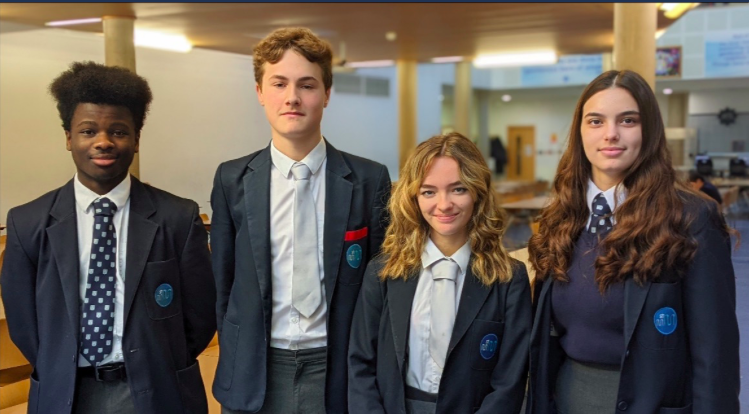 Congratulations to our new St Mary Magdalene Academy Head Prefects for 2021/22
It was our toughest hustings yet, with 16 candidates campaigning for election and a very tight vote. We are delighted to announce that our new Head Prefects are Eve and Stan (pictured above wearing their new silver ties), and their deputies are Dea and Mayowa. The new team are currently planning their special focus for the year ahead.

Huge congratulations to Eve, Stan, Dea and Mayowa. And well done to every candidate who stepped forward to apply.
You can see more news on our weekly SMMA News email on the link here.