News
SMMA Sixth Form Are Getting Tickets To All The Best Shows In Town!
Posted on: 12th Oct 2022
SMMA Sixth Form Students Thrilled By The Scottish Play.
On Thursday, a group of our Year 12 and Year 13 students were very fortunate to see the hottest ticket in town: The Tragedy of Macbeth at Islington's Almeida Theatre. Double Oscar-winner Saoirse Ronan makes her UK stage debut as Lady Macbeth in this gripping production, which has been lauded by critics and was an instant sellout.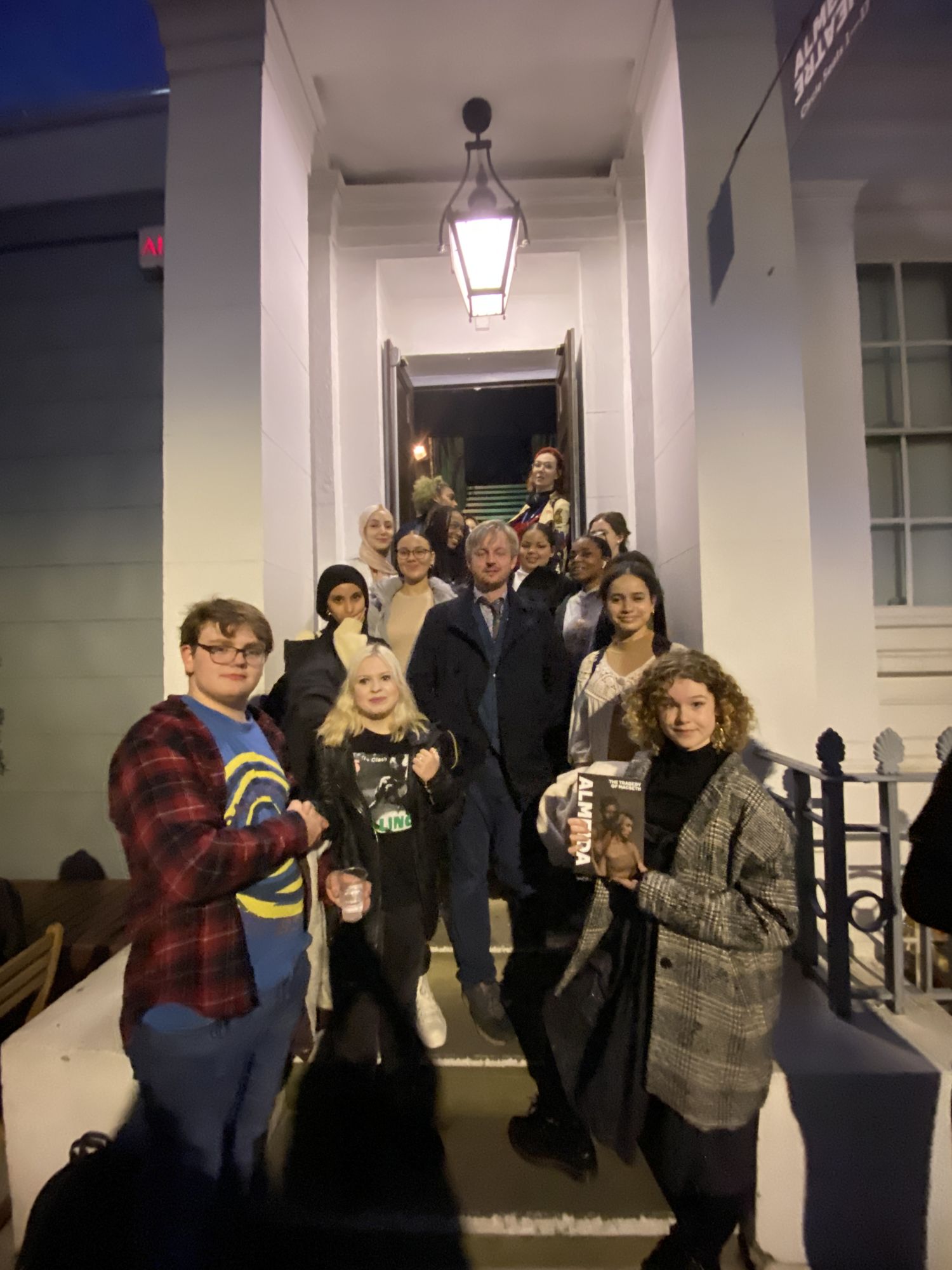 Led by our new Drama team of Mr Roberts (pictured centre) and Ms Lyons (top right), our students were thrilled by the production and had lots to say about it. Student Angel says 'I loved the dagger scene, We talk a lot in English class about whether they should show the dagger or not, and here you couldn't see it for a while... and then it was just there! It was a great detail.' India adds, 'I liked the scenes between Lady Macbeth and Macbeth; the way they communicated together was so convincing.'

Vivian says, 'The use of effects was amazing. I felt like I was in the scene, not in a theatre. And when the gun went off, I really jumped!' Sarah adds, 'The design was really clever: everything was monochrome until certain scenes when a detail of red or blue came in. It was very effective.' Thea says,'I loved the live music with the cello and singing – sometimes her voice didn't sound like a woman. It was so atmospheric and really added to the tension.' And Selin wraps it up saying, 'I really liked how professional everything was, throughout.'
SMMA Sixth Form Students See A New Kind Of Hamlet.
In another dramatic coup for SMMA Sixth Form, 24 of our A Level English students travelled to the Young Vic last night for their thrilling new production of Hamlet. The gender-blind production was led by remarkable actress Cush Jumbo (The Good Wife, The Good Fight) making her Young Vic debut as 'a new kind of Hamlet'. Our students were blown away by the androgynous and manic Hamlet. They specially liked the tarnished bronze mirror setting that really brought to life all the secrecy and deception.