News
Welcome to Cafe 1875!
Posted on: 6th May 2021
Delicious, Nutritious, Sustainable.
Welcome To Cafe 1875!

For the past 3 years, our school's food has been provided by AIP. A family business when we invited them in, AIP were later bought by giant French conglomerate Sodexo. This week, our AIP contract ends and we're delighted to be bringing our catering back home with the launch of our new school dining experience, Cafe 1875.

With no profits for shareholders or large management fees to find, every penny of your child's lunch money can now be spent on tasty, nutritious and hearty food. Meals will be planned and cooked on site by our own team of experienced kitchen staff: people who know your children personally, and know which food earns a big thumbs-up day after day.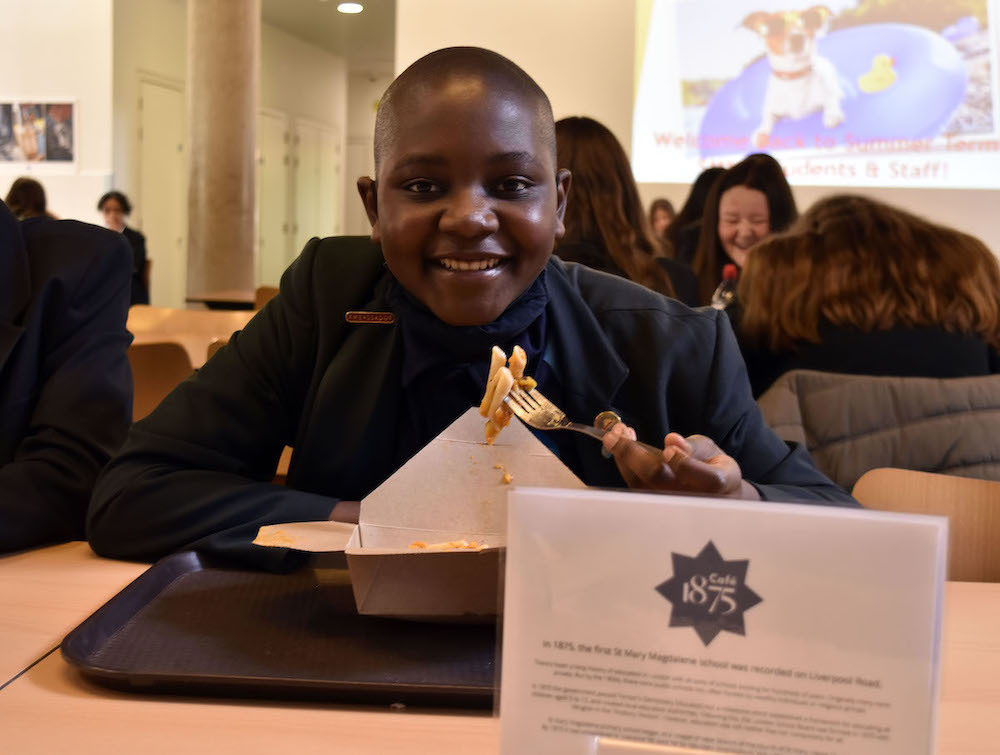 Our new menu takes the best ideas from AIP and improves them – adding a pinch or two of inspiration from renowned family nutritionists like Annabel Karmel and Jamie Oliver. Each day, students will choose from a home-cooked daily special, a hearty homemade 'big soup' and a wide range of tasty and exciting sandwiches and subs. Desserts will be simple and healthy, just fruit and yogurt. (There'll be one or two small indulgences too, with muffins and KitKats on the menu at break time.)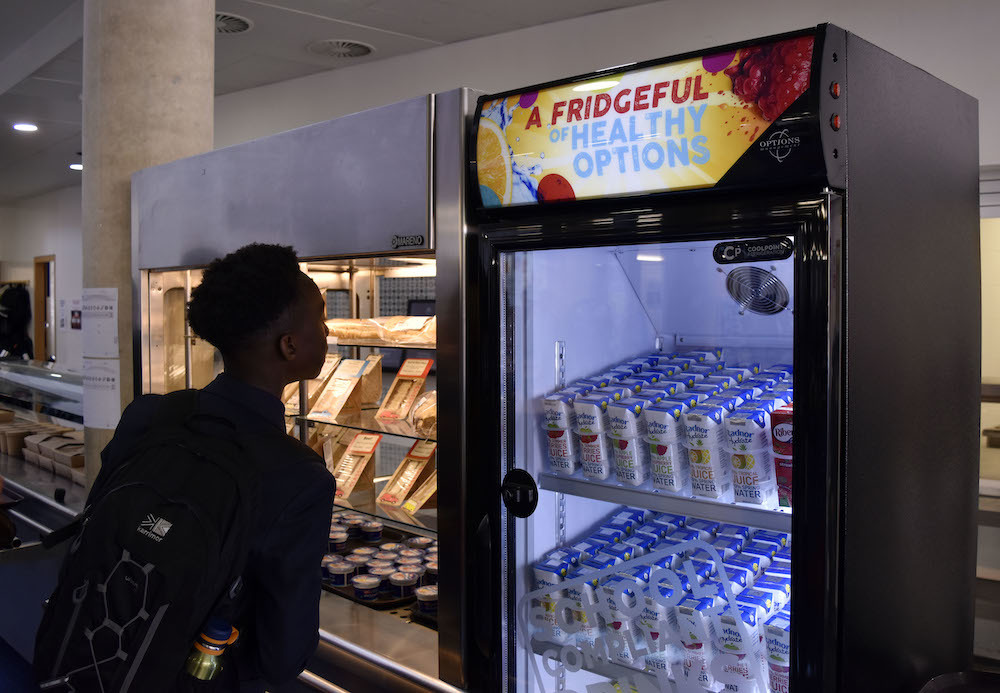 Our team also know which foods have been most likely to end up in the bin, so to eliminate food waste our new menu has slimmed down. But our portion sizes have not! The daily specials are substantial hot meals with pasta or rice. Soups are chunky and wholesome, served in a giant 16oz pot – big enough to fill up the hungriest teenager – with a side of fresh crusty baguette and real butter.

We've seasoned the mix with some great ideas about sustainability from our Student Council. Starting this week, produce will be locally sourced. Fruit and veg will be supplied by 'Dave & Daughters', family traders who've served Islington's community for 100 years since Dave's nan (pictured below) set up their first stall in Chapel Market.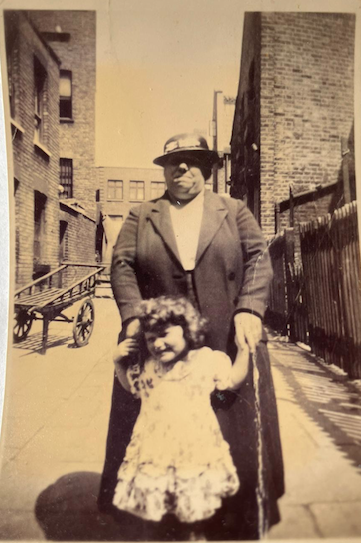 Meats will come from award-winning Middlesex Meats, a local family company established in 1976 when they were originally named Chris Blake High Class Butchers, pictured below. They'll be Red Tractor certified, produced to high standards across the length of the food chain from farm to fridge.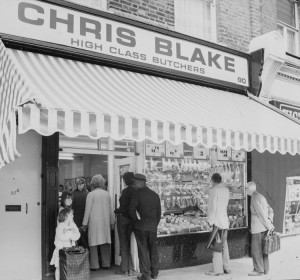 A smart new cafe serving area encourages students to relax and enjoy their food. And as recommended by our Student Council, packaging is compostable in our new recycling area.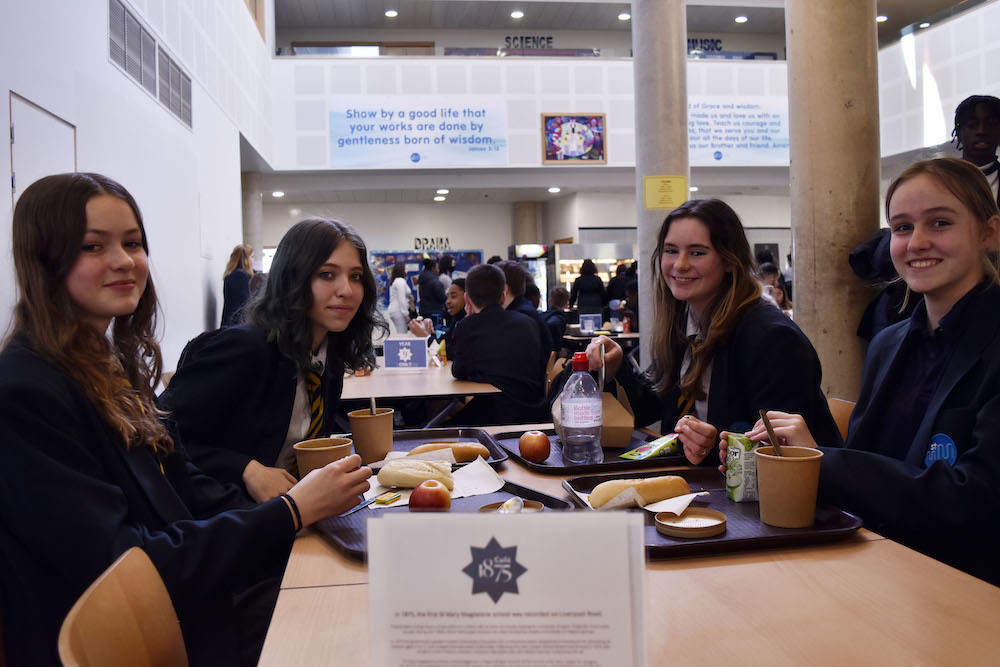 At this week's launch, there was palpable excitement as the students tested out the new menu. Katsu Chicken and Rice was an instant hit, with a near sell-out on our first day. A big thank you goes to all our families who have supported this essential changeover to a more nutritious and wholesome school lunchtime experience. After all, as Napoleon reportedly said: 'an army marches on its stomach'!

* In 1875, the first St Mary Magdalene school was recorded in Liverpool Road, funded by voluntary contributions, with a roll of 260 boys and 258 girls.