News
Latin Club Get A Taste Of Ancient Rome.
Posted on: 5th Mar 2020
A Real Taste Of Roman History...
Our Latin Club is already off to a great start this year, with 25 students signed up to learn Latin grammar and vocabulary, and to have fun finding out all about life in ancient Rome. The weekly club sessions are hosted by Ms Linsley and Fr Sam, and last week Mr Burnett joined in to offer his expert help with some ancient Roman cooking!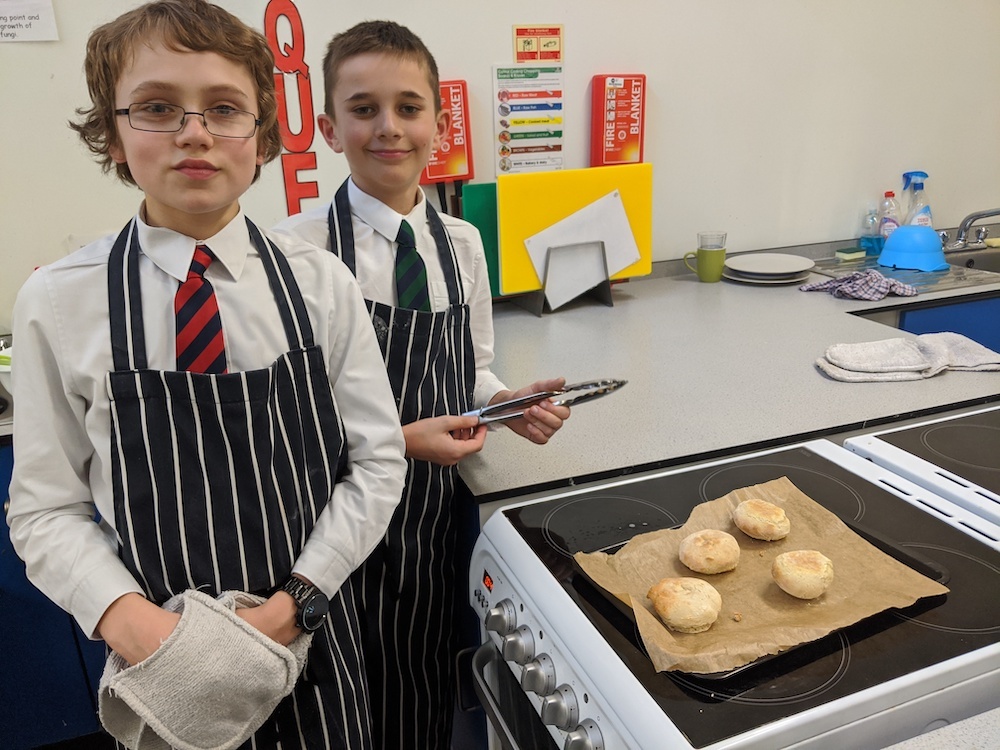 Working from a 2,300 year old recipe that was written by Roman senator Cato the Elder, our students made a savoury Roman cheesecake originally known as libum: an authentic taste of life in Ancient Rome. The recipe is simple and students and staff say the results were delicious. You can try it at home with the instructions below.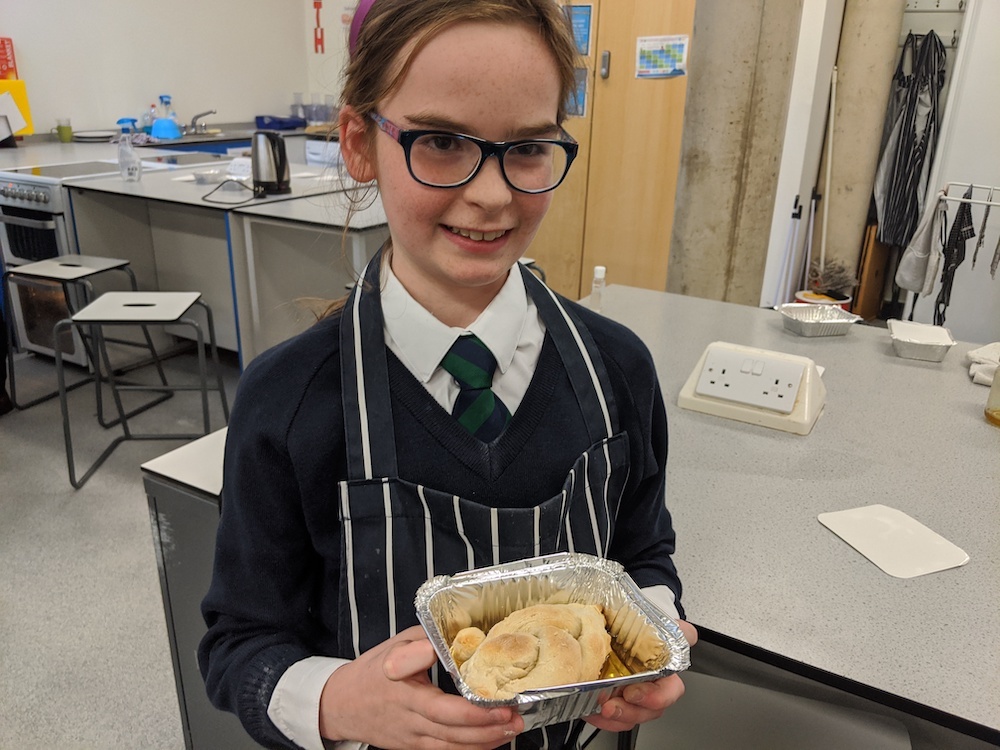 Libum, also known as Cato's Cheese Cake,
1. Sift one cup of plain flour.
2. Beat one cup of ricotta cheese until soft and stir into the flour.
3. Beat an egg and add it to the mixture, forming it into a soft dough.
4. Divide the dough into four and shape into buns. Place onto a greased
baking tray.
5. Heat the oven to 190°C. Bake the buns until they are golden brown.
6. Put half a cup of honey in a bowl. When the buns are cooked, put them
into the honey to cool.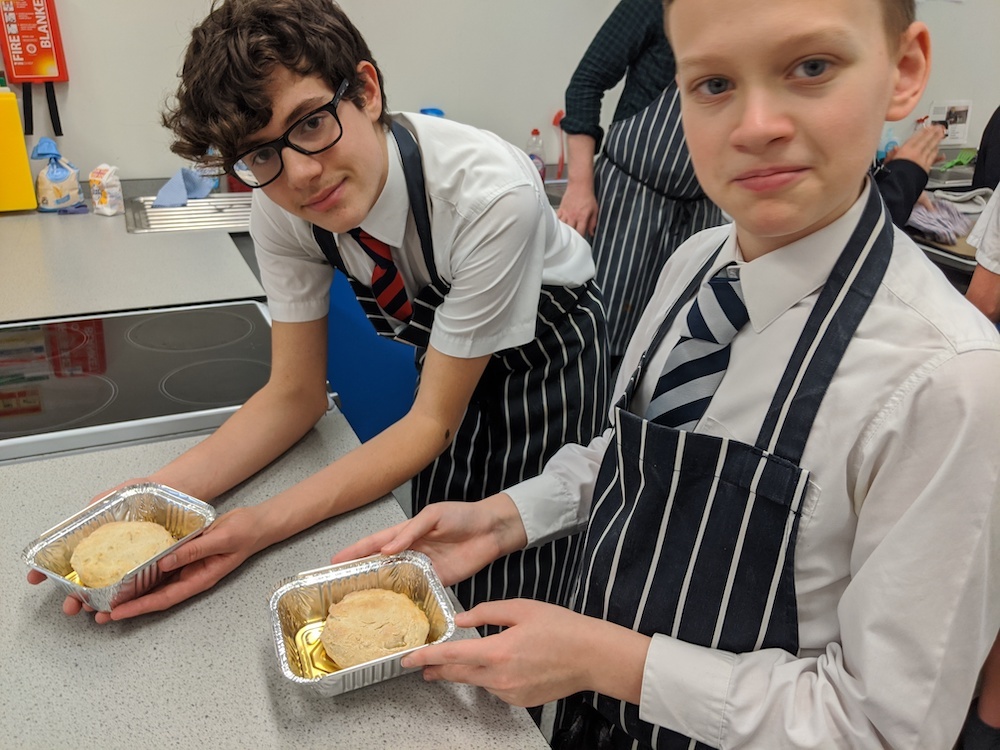 If your Latin skills are top notch, you can try out Cato the Elder's original recipe below.
Scroll down to see more photos of our students' excellent baking skills too.
'Libum hoc modo facito. Casei P. II bene disterat in mortario. Ubi bene distriverit, farinae siligineae libram aut, si voles tenerius esse, selibram similaginis eodem indito permiscetoque cum caseo bene. Ovum unum addito et una permisceto bene. Inde panem facito, folia subdito, in foco caldo sub testu coquito leniter.'