News
Year 10 Boys Football Team Reach C&I Semi Final
Posted on: 13th Feb 2020
DEMOLITION IN THE DERBY! SMMA Year 10 Boys In Semi Final On Valentine's Day.
Earlier this term, our Year 10 Boys football team played a fantastic game against our closest rivals Highbury Grove. The thriling game ended in a blistering 5–0 win and sends our boys through to the semi finals of the Camden & Islington Cup – taking place on Valentine's Day.
Read the full match report from Mr O'Brien in our PE Department below. And good luck to our boys in the semi final on 14 February.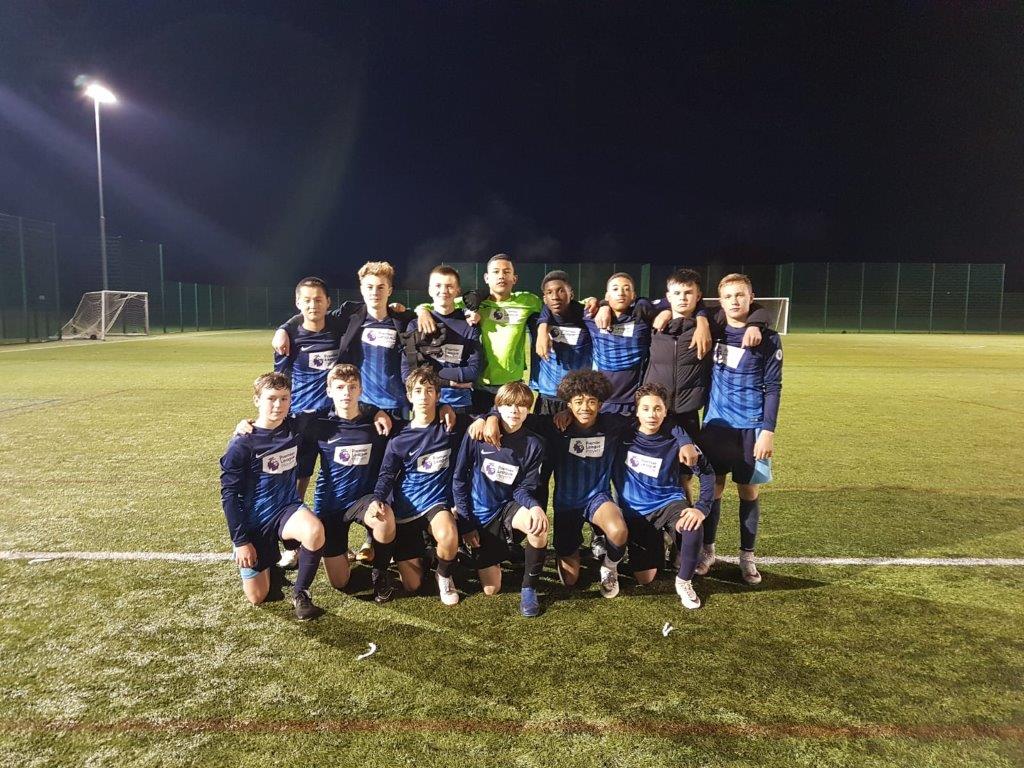 It is never easy dealing with the pressure and intensity that comes with playing your closest rivals, but the SMMA boys brushed all their nerves to one side and won the game comfortably in the end.
It was a nervy start from our boys, and the game hung in the balance approaching half time. Both teams appeared to be cancelling each other out, in what was appearing to be a gruelling game. But then the SMMA boys picked up the pace and put a period of sustained pressure on the visitors. This soon bore fruit when a penalty was awarded to SMMA. Archie Gary Cunningham stepped forward, and coolly slotted in the spot kick, to give us a slightly–deserved lead on the balance of play.
The team was not entirely happy with their first half performance. They came out for the second half fired up and determined to play better for the many fans that were in attendance. A blistering start to the proceedings saw Archie double our lead with a neat finish. That goal proved important, as the visitors heads appeared to drop, and wave after wave of attack then followed as the SMMA team relaxed and started to put together some neat passaged of play. A goal–mouth scramble led to a scrappy third goal, with Diogo bundling the ball in from close range after a couple of saves from the keeper.
Diogo then doubled his tally with a superb strike: a first shot from an angle with his left foot flew past the keeper and into the bottom corner. This beautiful strike from just outside the area drew gasps of amazement from the watching fans. Reilly then added a fabulous fifth goal to round off the day. His was another superb goal: picking up the ball, driving into the area and drilling a wonderfully powerful shot across the keeper and into the far corner.
Player of the Match was Reilly Davies, in arguably his best performance in a SMMA Shirt. Superb from start to finish in both defence and also getting forward and joining in with the attack, his lung–bursting runs helped the team so much, along with his great composure on the ball when the team needed to play out from the back.
Great play, Year 10 Boys, and good luck in the semi final!