News
Celebrating The Year Of The Rat!
Posted on: 6th Feb 2020
Welcoming The Year Of The Rat.

Two weeks of Chinese New Year celebrations close this weekend. And as always, St Mary Magdalene Academy welcomed the new year in style, with the whole school joining in the festivities.
First, our Year 7 Mandarin students brought their studies to life with a fantastic trip to Chinatown on 24 January. After a delicious celebration lunch where our group took over a whole Chinatown restaurant, the students had time to explore the neighbourhood and enjoy the sights and sounds.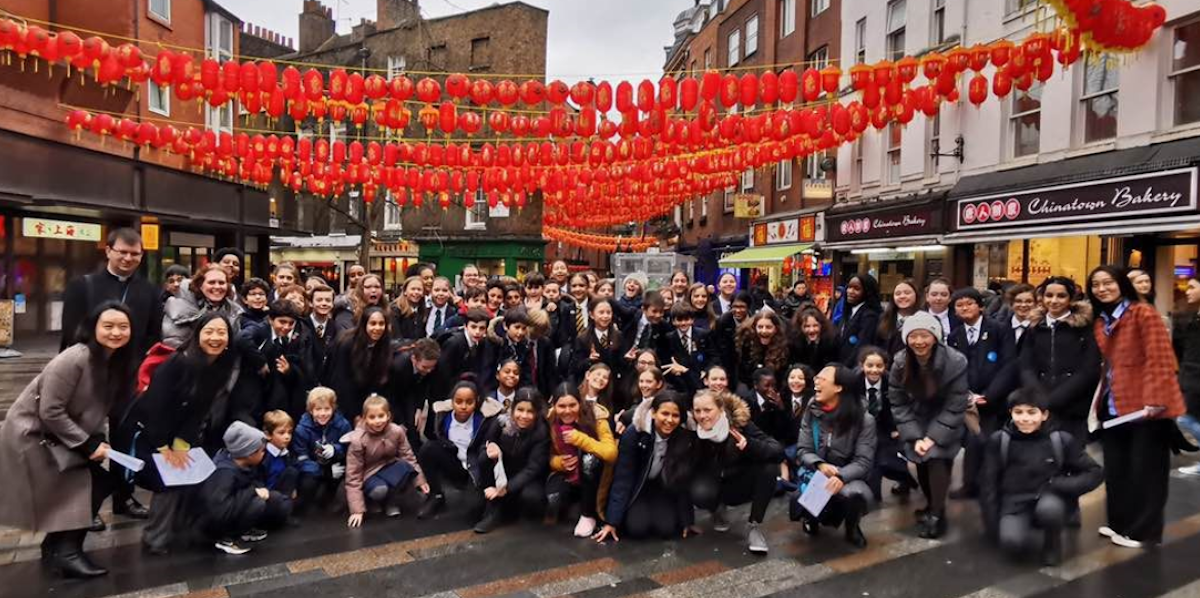 Then on Monday in school, our celebrations reached a peak as everyone gathered to witness a thrilling Lion Dance. Our school building echoed to the sound of thundering drums and crashing cymbals. Students thronged the balconies and filled the forum, thrilled to see a vibrant lion in school.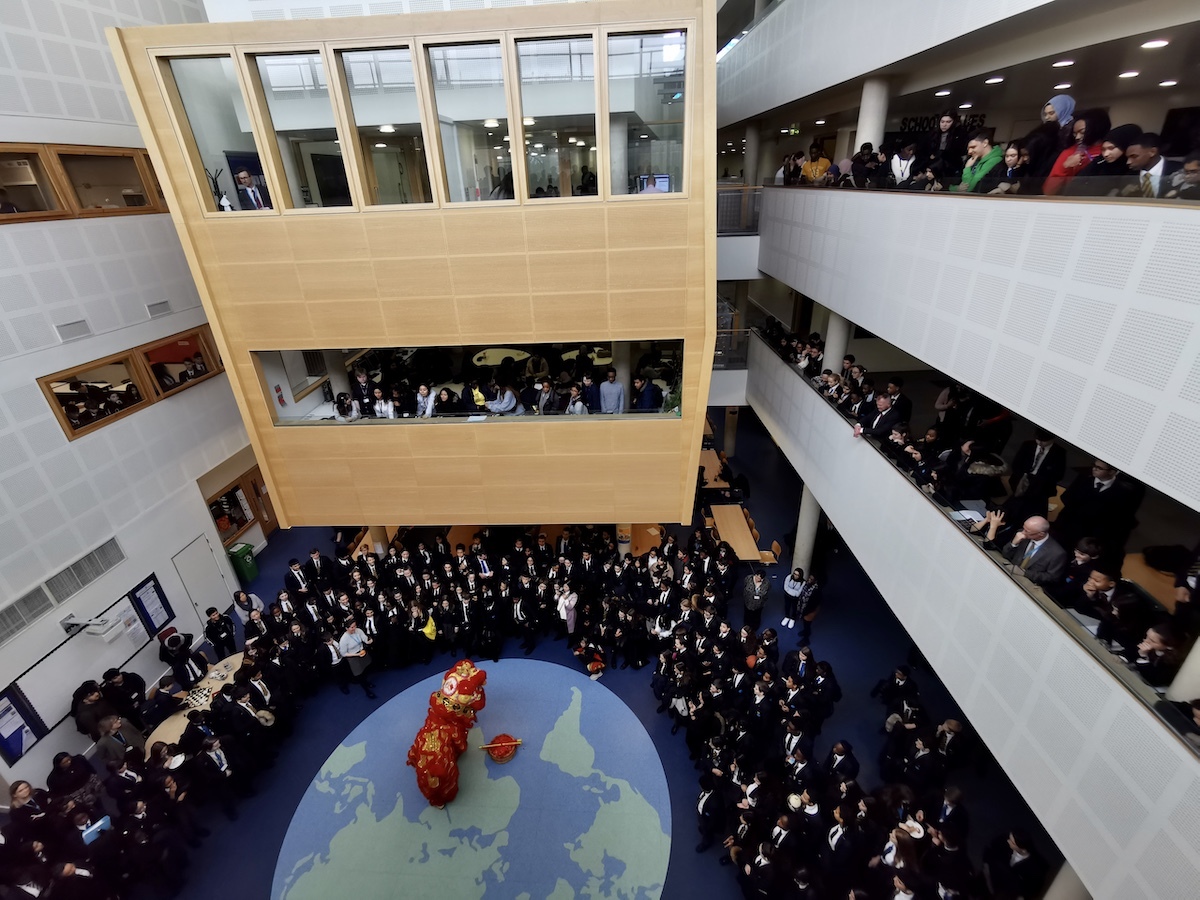 This wonderful spectacle was a highlight of our Chinese New Year celebrations, and was brought to us by the fantastic London–based lion dance troupe which includes our own Year 9 student Cristina.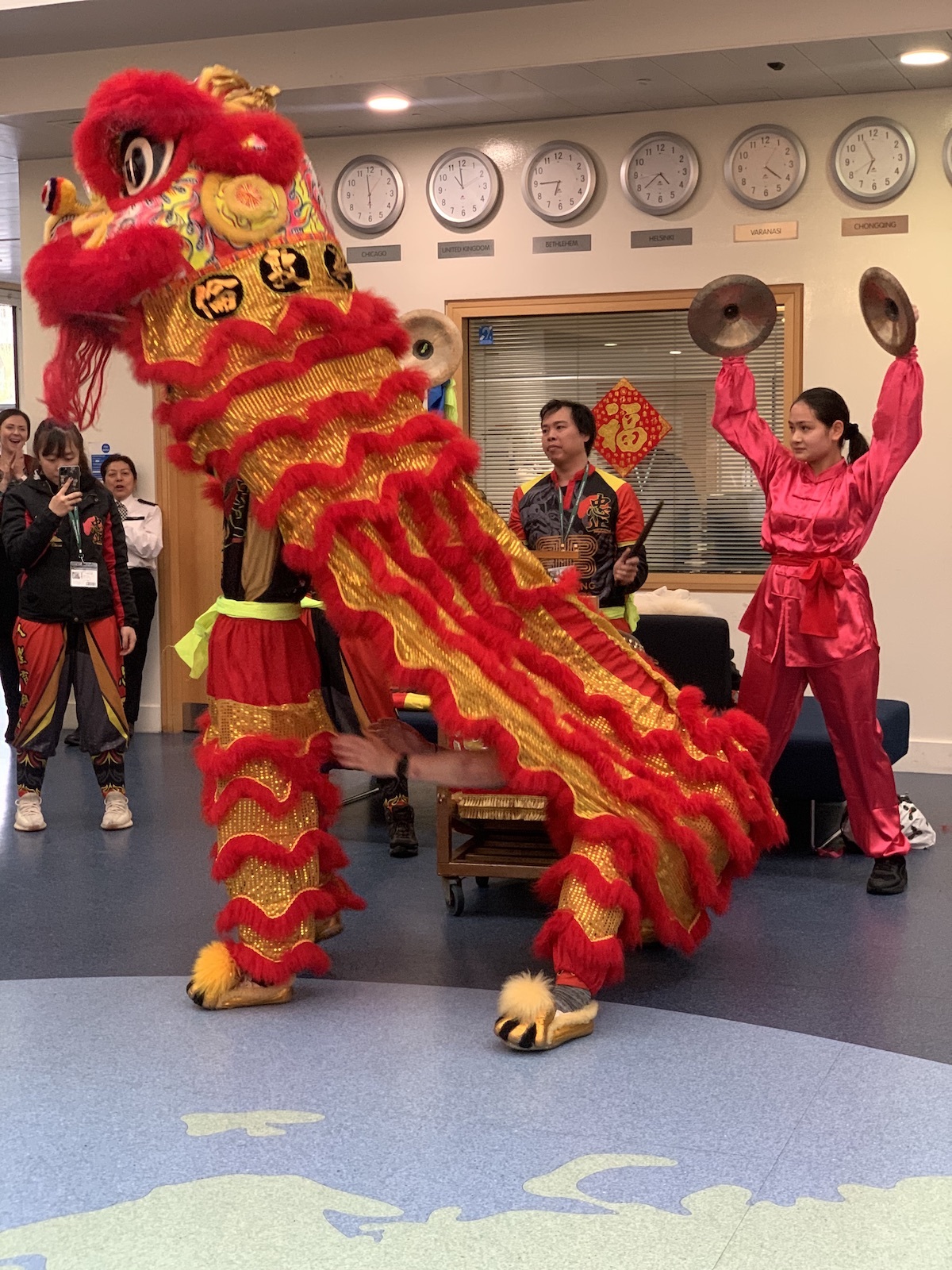 There was lots more to enjoy too. We watched exciting martial arts demonstrations and a fun Mandarin song in our assemblies, students made Chinese lanterns in their enrichments sessions, and we all enjoyed a Chinese-themed lunch.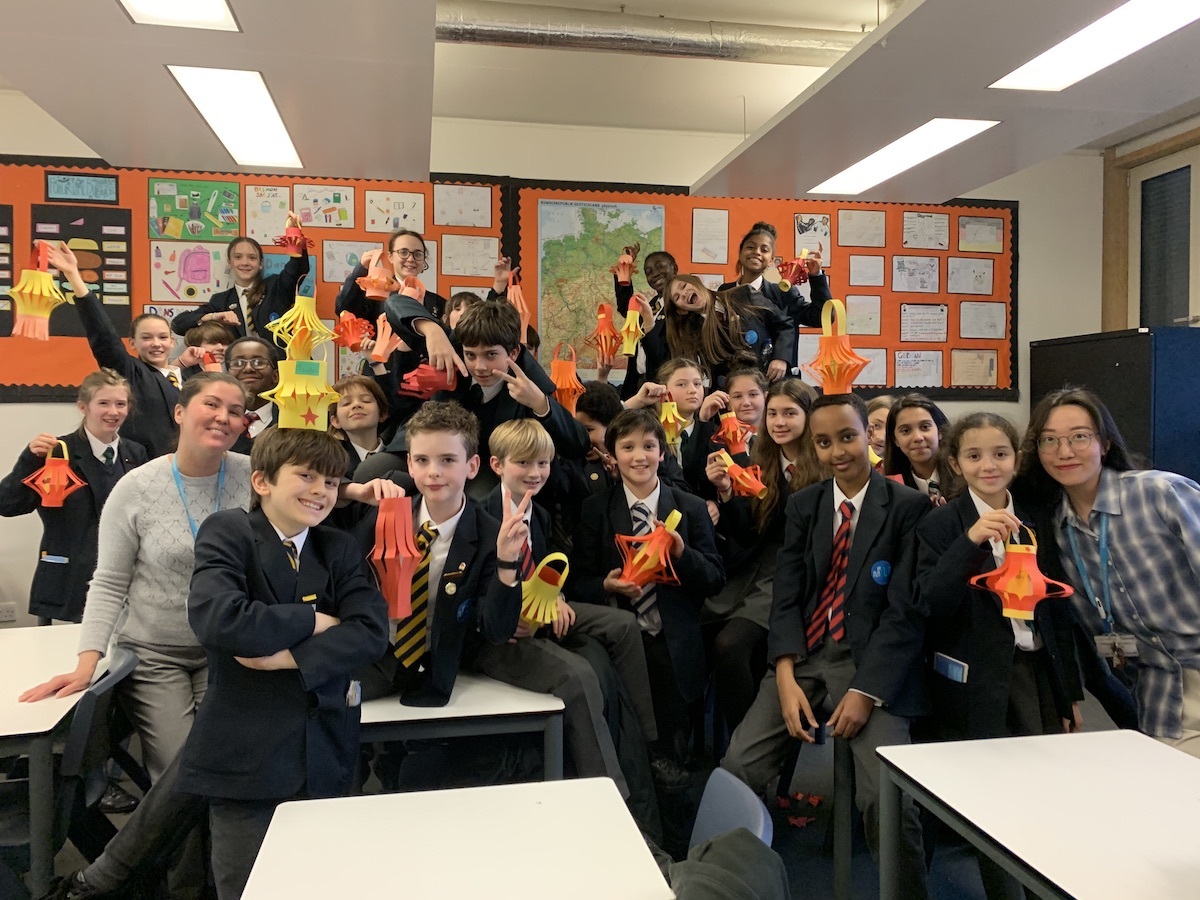 Our Mandarin department treated everyone to delicious and healthy rice cakes, while staff dressed in red to bring good fortune to our school. Welcome to the Year of the Rat.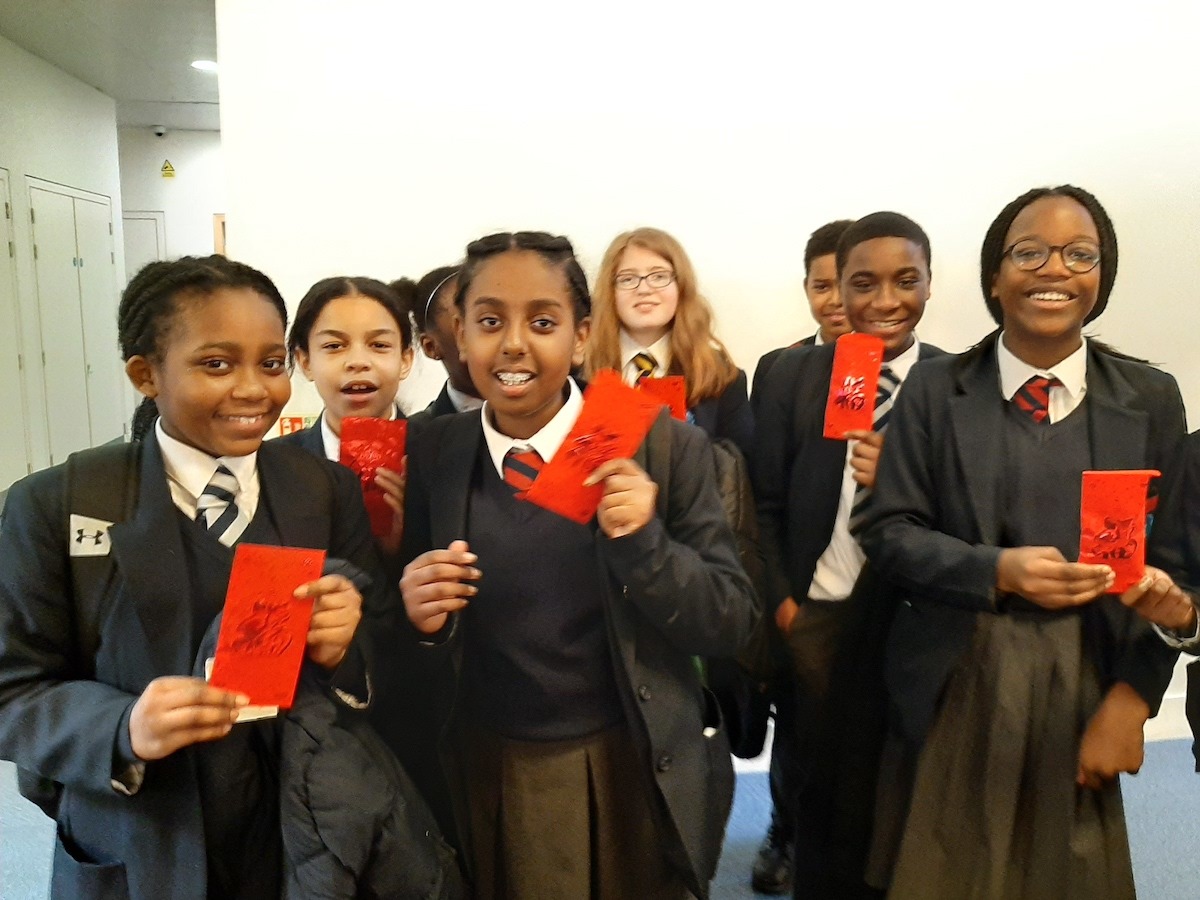 You can see lots more photos below, and watch videos of the lion dancers on our facebook page using the link below. Gong Xi Fa Cai!