News
Inspiring Music Performances At Our Start Of Year Services.
Posted on: 3rd Oct 2019
An Inspiring Start To The Year.
In September, each of our year groups attended their own Start of Year Service, led by new SMMA chaplain Father Sam Korn. As well as giving the students an opportunity to meet Fr Sam, and a time to reflect on their year ahead, the services also featured wonderful performances by our talented young musicians.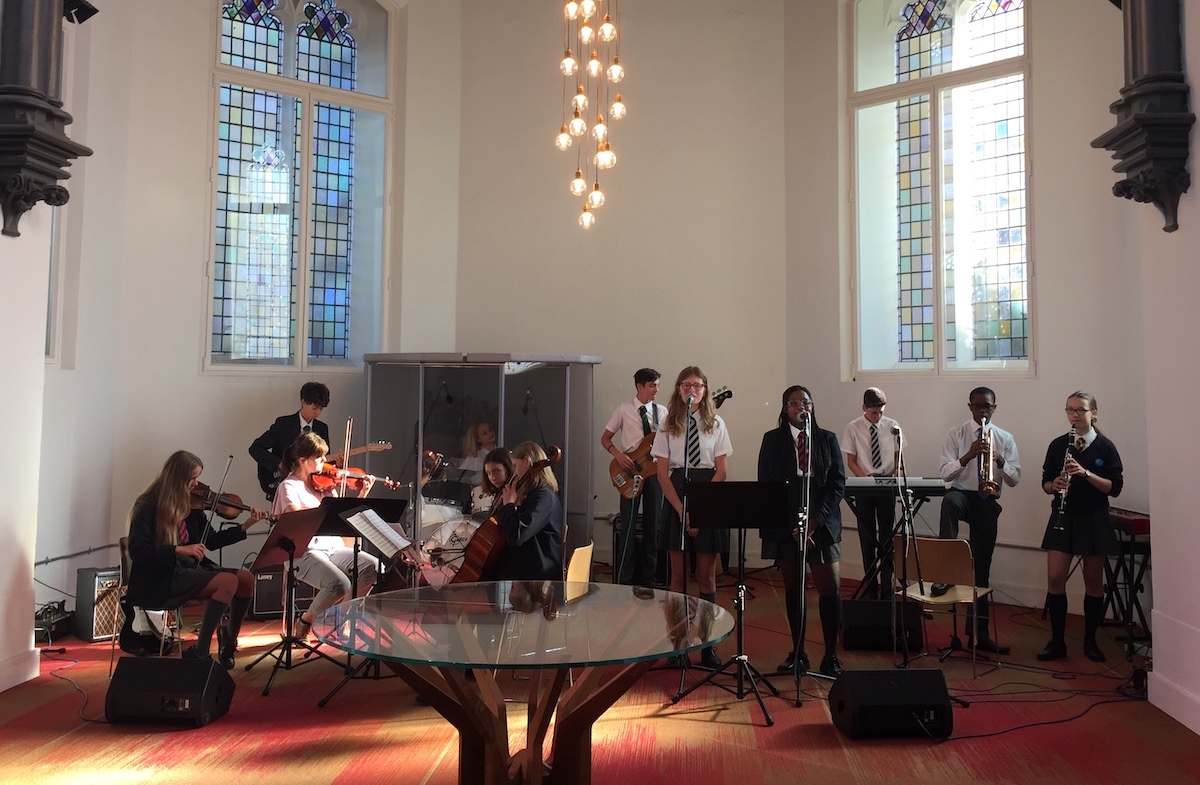 14 students from our Advanced Band and String Quartet played a wide-ranging repertoire. Highlights included pieces by Haydn and Mozart, as well as Peter Gabriel's Sledgehammer and Isn't She Lovely by Stevie Wonder.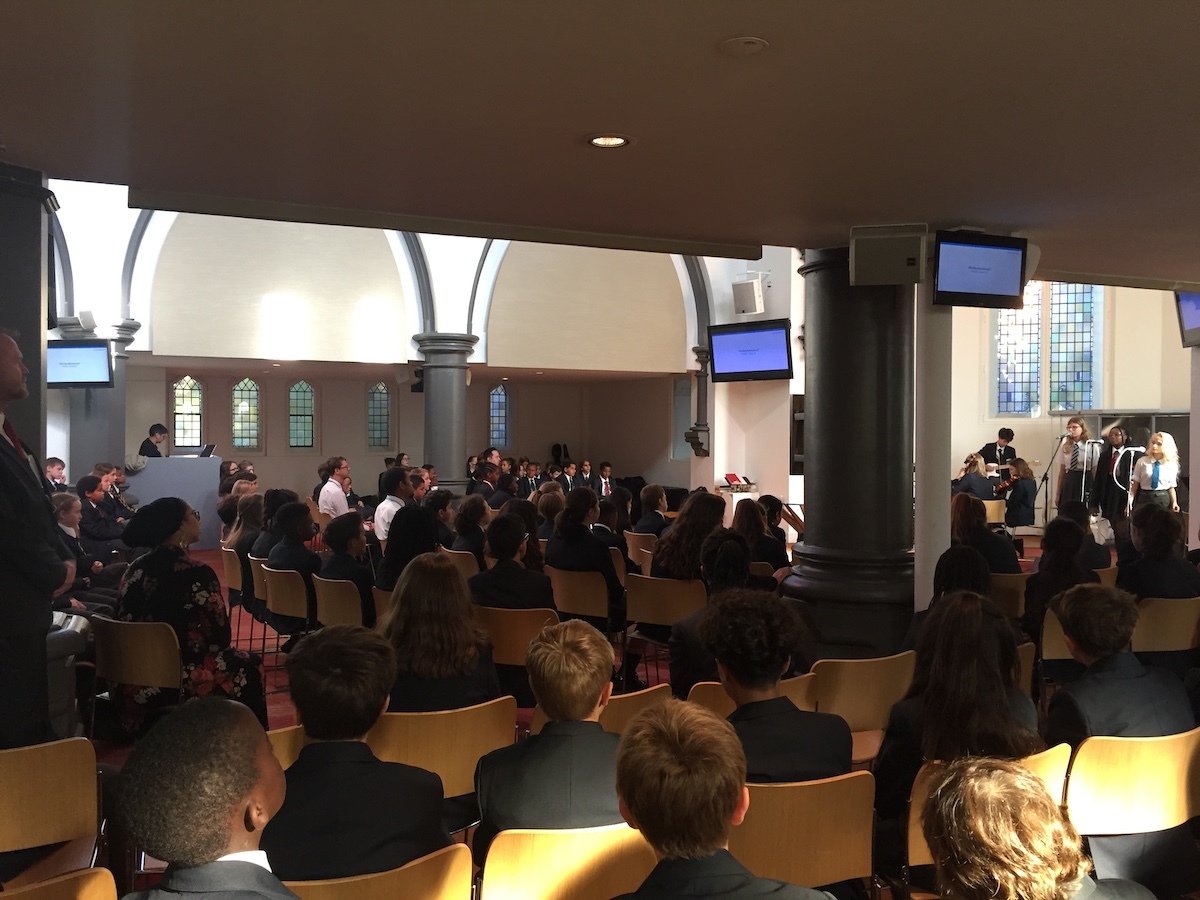 Then last week, we held our Harvest Festival Service for Year 7 students. This year the students collected a fantastic 400kg of food, plus toiletries and more, for the Islington Foodbank. Congratulations to Americas House who brought in the most, and a big thank–you to all the families and friends who sent such generous donations.

Altogether, an inspiring start to the year!