News
Year 10 Making Art At The Wellcome Collection..
Posted on: 26th Sep 2019
This week, our GCSE Art students spent an inspiring day at the Wellcome Collection, the 'museum and library for the incurably curious' in central London.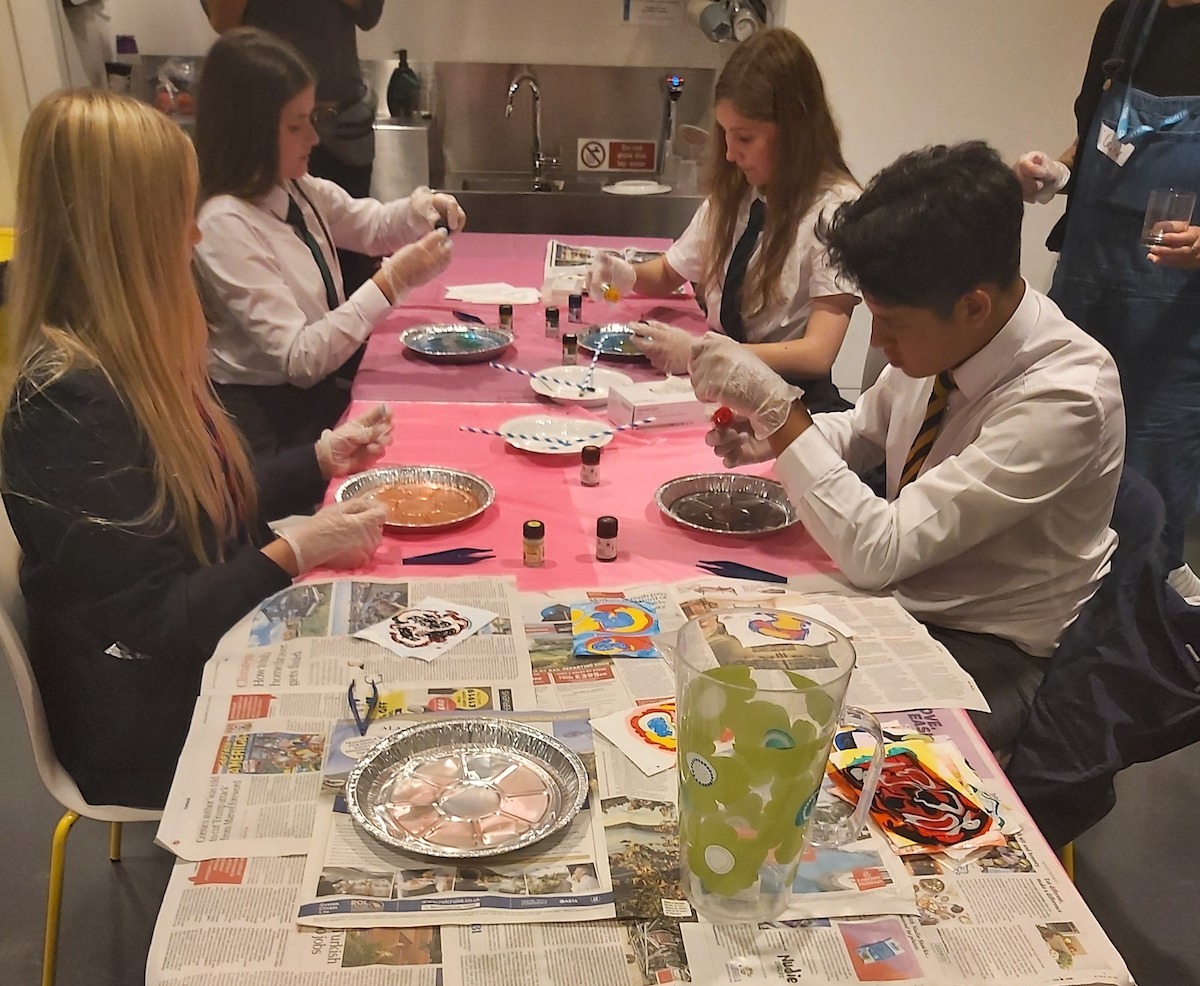 First, the 15 art students from Year 10 were given a tour of the current 'Being Human' exhibition, with a professional artist as their guide. Featuring 50 artworks and objects, the exhibition included 4 sections: Genetics, Minds & Bodies, Infection, and Environmental Breakdown.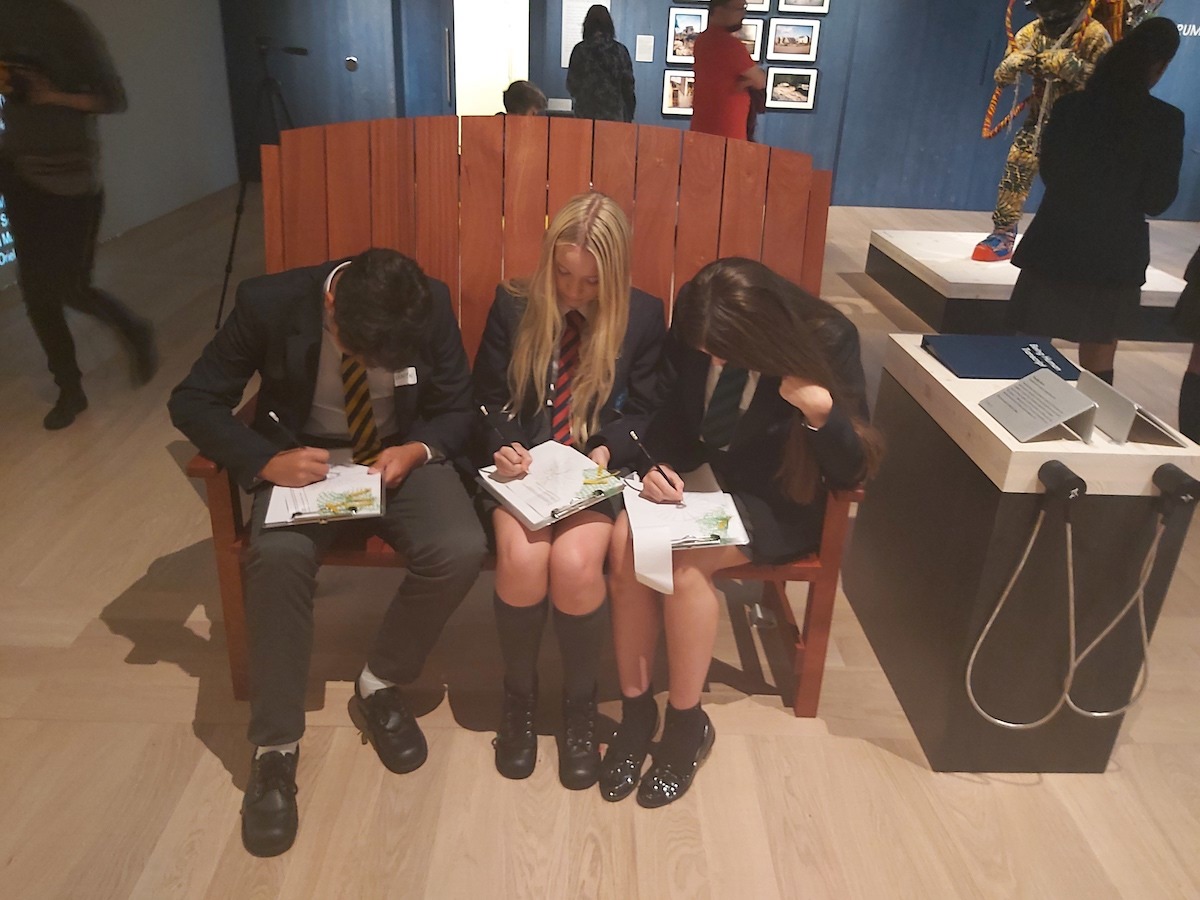 The students then spent the rest of the day working on their own creations inspired by the exhibition.The study day was titled 'Visible Invisible' and invited our students to think about things that are not usually seen; in particular, they were inspired by artists whose work features imagery of bacteria and micro-organisms. While they were exploring this theme, our students were also learning new art skills and alternative styles of drawing.
Year 10 student Scarlett Isaac sums it up,
'The whole day was highly enjoyable and really engaging. I specially liked trying out different art techniques like marbling.