News
Fantastic GCSE and A Level results are a great start to Autumn Term
Posted on: 6th Sep 2019
Autumn term started smoothly this week. It was wonderful to welcome back old friends and to meet our students, as we start the year on a high after a summer of fantastic results for our GCSE and A Level students.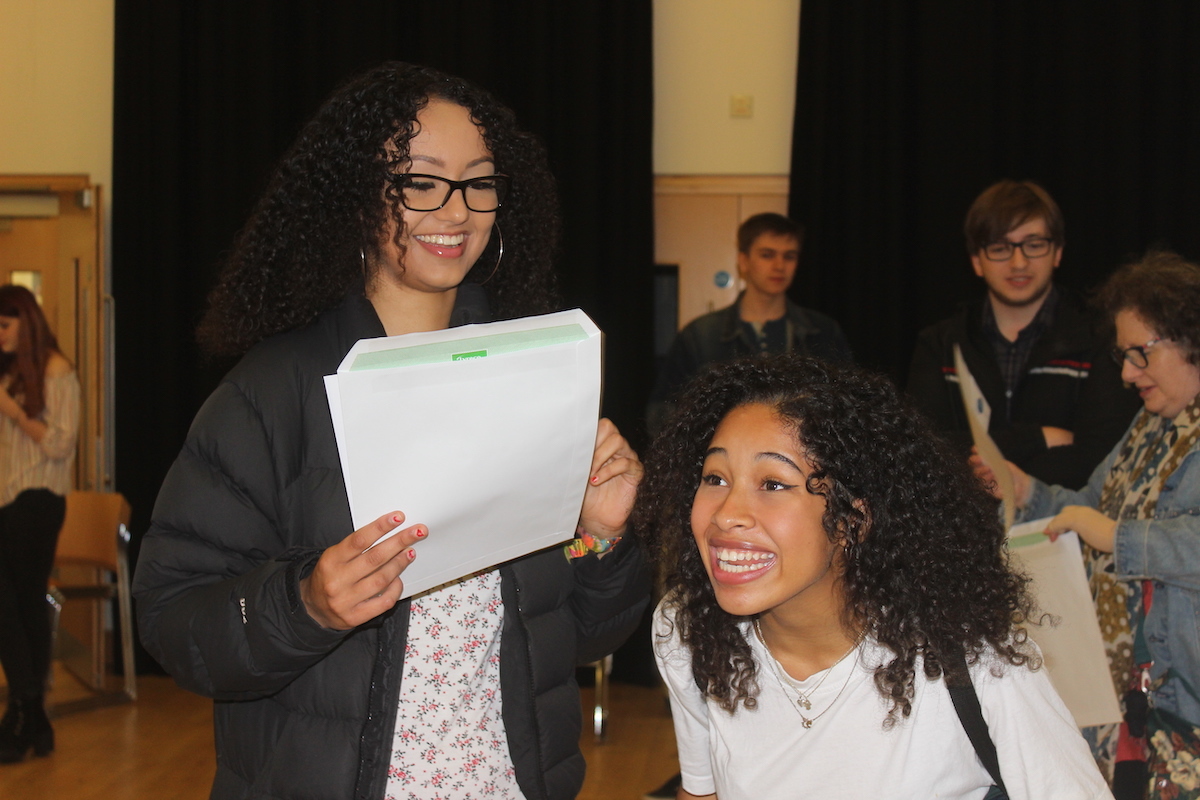 A Level Results
On 15 August, our A Level students celebrated the highest number of top grades the Sixth Form has ever achieved – and in the process secured themselves places at almost exclusively top tier universities. A significant number of summer's A Level cohort began their journey with the Academy at the age of 4 and so this year has brought us all a particular sense of accomplishment and pride.
Particular mention goes to Lucien and Liam who secured A* A* A A and A* A* A * Distinction 1 respectively. Lucien is going up to St Peter's College, Oxford to read Physics and Liam to Clare College, Cambridge to read Asian and Middle Eastern Studies. Lucien said 'I'm really grateful to the teachers here, they really always go over and beyond what's required to help you'. There were other outstanding performances including Isabella off to do PPE at Manchester, Tommy reading Computer Science at Warwick, Kannen reading Computing, Katie reading Psychology, Shakirah off to Kings College to read Biochemistry, Malcolm studying Chemistry at Leeds, Phoebe who secured a place for Psychology at Warwick, Demelza reading Film Photography and Media at Leeds, Daniel S reading Chemical Engineering, Nicole studying Biomedical Science at Warwick and Mearig reading Mathematics with Finance and Accounting at QMUL. Ana, Lexi and Indira are all taking a gap year. All of these students achieved at least two A* or A grades.
Across the board, our A Level students succeeded in gaining places at Russell Group and other great universities including Oxford, Cambridge, Kings College London, Imperial College, Nottingham, Warwick, Leeds, Sussex, Manchester, Liverpool, QMUL, Royal Holloway, Swansea, Sheffield and Surrey.
Academic Deputy Headteacher John Reardon says,
'It's wonderful to see individual success stories across the board and we are delighted to launch this wonderful hardworking cohort of students onto the next phase of their lives. They are not only academically successful, they are resilient, determined and charming young adults.'

GCSE Results
A week later on 22 August we shared in the celebrations once again, as our GCSE students brought home an exceptional set of results. Over 80% of pupils achieved the benchmark 4+ (the old C grade) in English and mathematics. Over 60% have secured the challenging 5+ grade. An impressive 30% of all grades were at 7+ (the old A grade) And 7% of all grades were the new and super-challenging 9 grade, equivalent to an A**, awarded to only the top 3% of the country.
Headteacher Victoria Linsley says,
'I am incredibly proud of all the pupils who worked so hard to achieve these results. I am also thankful to the dedicated staff team and supportive parents who make it happen. To have so many 7, 8 and 9 grades when we are in competition with some of the highly selective private and state schools in the country says something about what a remarkable learning environment we have created. With so many top grades and so many success stories, the atmosphere in the results hall was just wonderful.'
As usual, there were some Departments who achieved the exceptional: Mandarin completed another year with 100% 8 and 9 grades (the old A* and A** grades); Biology, Chemistry, French, German, Physics and Religious Studies all had 100% at grade 4-9 (C-A** grades).
Chair of Governors Andrew Caspari sums it up,
'This is, once again, an outstanding set of results. The Governors are very proud of the students' achievements, they have been rewarded for their hard work. The results are also a tribute to the hugely dedicated staff at the Academy who have nurtured and supported our Year 11s throughout their time at St Mary Magdalene.'
What a great start to our new academic year! For more photos see the Gallery below and click here to visit the Secondary Results page.