News
Year 9 Boys Win At The Islington Sports Awards.
Posted on: 3rd Jul 2019
Year 9 Boys Are On Top Of The World.
Year 9 Boys Football team have had an amazing season, with 3 trophies including the London Cup. And last week, it got even better!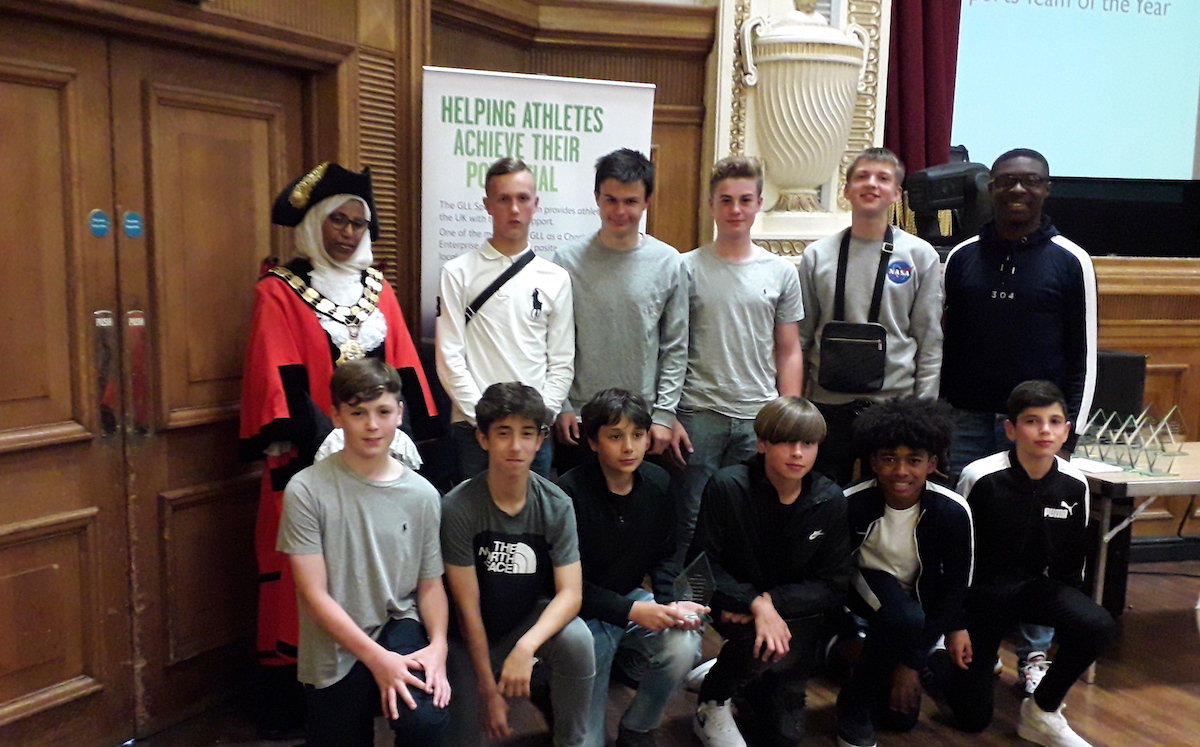 In the Islington Sport Awards 2019, our boys were voted Under–14 Sports Team of the Year – a generous recognition by their peers from other schools and the Sports Awards Committee. This latest, well–deserved award celebrates our team's outstanding achievements, hard work and commitment. It was presented by the Mayor of Islington in a special ceremony in the Islington Assembly Rooms: a fitting end to a fantastic season.

Huge congratulations to all the squad: Timothy, Archie, Reilly, Alfie, Masaki, Harry, Lenyn, Charlie (Captain), Kaspar, Quinton, Joshua, Logan, Fred, Freddie, Diogo, Sean and Huseyin (Year 8).

You can see photos of their victories below.