News
Hacking Happiness: Leo Johnson Inspires Our Students
Posted on: 31st Jan 2019
Hacking Happiness: An INSPIRE masterclass by Leo Johnson.
This week we had a special guest in school: Leo Johnson, co-presenter of the BBC Radio 4 series 'Future Proofing', partner at PwC management consultancy, and brother of Boris Johnson.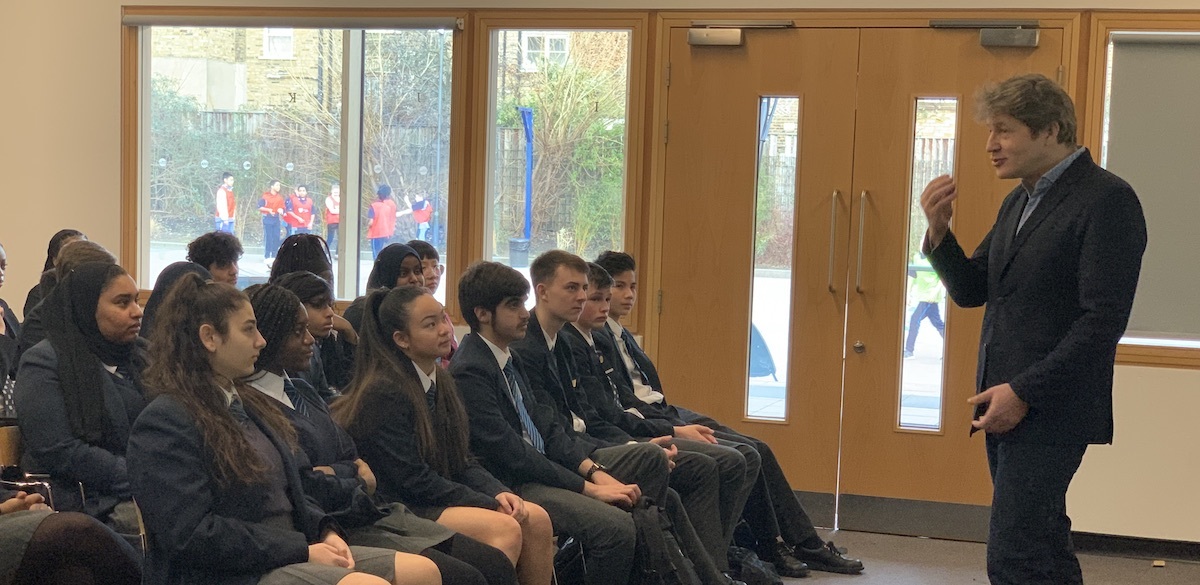 Speaking to an engaged audience from Year 9 up to Sixth Form, Johnson offered his own brand of life hacks. In a thought–provoking session, our students were challenged, 'Are you going to live in a state of love, or a state of fear?' as he encouraged them to think about doing something meaningful with their lives. Working with our students, Johnson created a special recipe for a happy life. You can see the pictures and read their list of good life ingredients below.