News
A Week Of Amazing Memories. SMMA Goes Skiing!
Posted on: 23rd Feb 2023
It's SMMA On Skis!
Over the February half term break, 50 of our students enjoyed a brilliant adventure on our annual SMMA Ski Trip.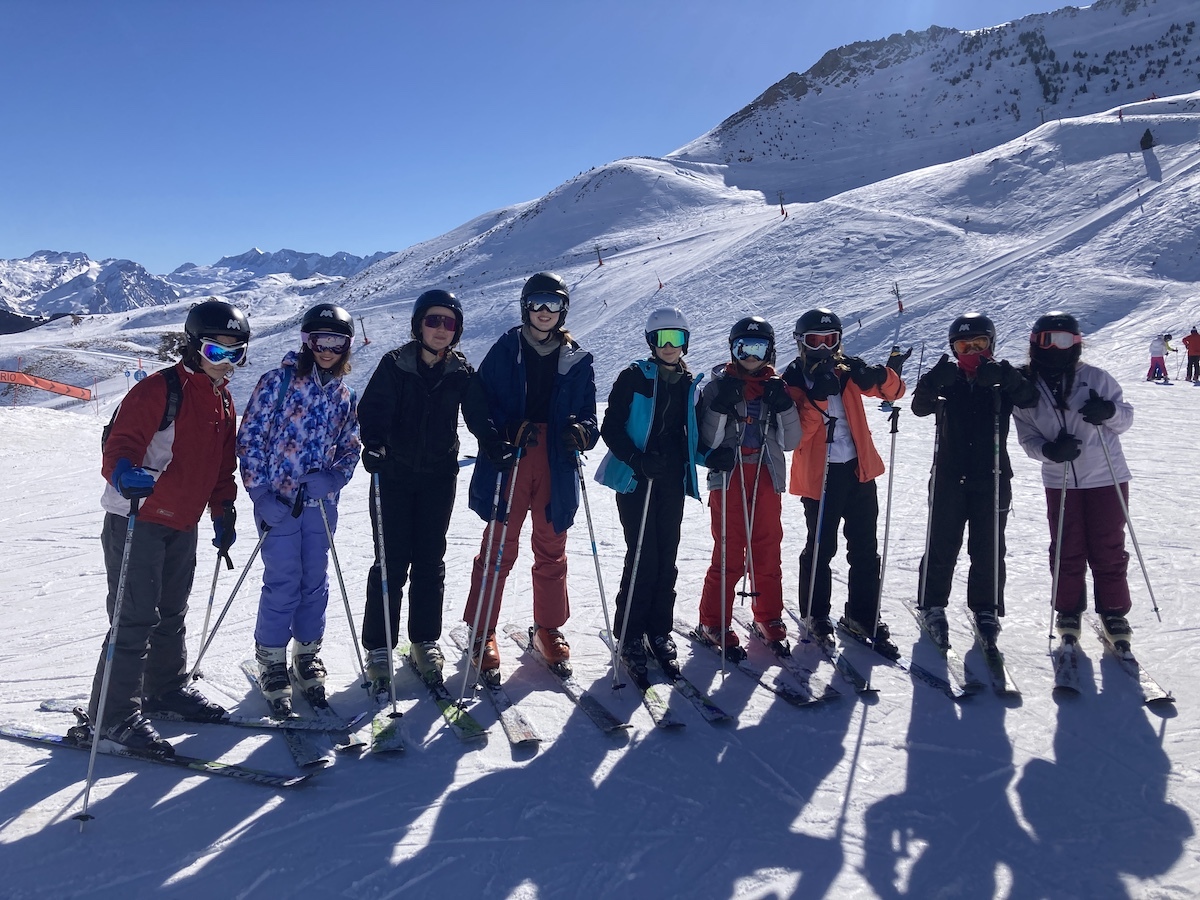 This year the destination was Formigal in Spain, just 10 minutes from the French border. All week, the students were treated to blue skies, challenging slopes and great fun. They made fantastic progress with their skiing and were praised by the instructors for their fast learning. And there was lots more to enjoy too – from karaoke to swimming to a highly competitive quiz night.

Trip leader Ms John says 'We were very proud of our students, and received compliments from their instructors and from the restaurant staff who noted how polite and kind they were. Well done to all the students for being so outstanding. Even during a long 27 hour journey home, the fun did not stop!'

You can see lots more pictures below, as well as videos on our Facebook page here.

'In just one AMAZING week, some of our favourite memories were made.'

Year 10 students Lexi and Maya