Results
Our 2017 results for the end of Key Stages 1 and 2
---
Key Stage 1
At the end of Key Stage 1, children sit KS1 tests and are teacher assessed. In addition, children in Year 1 complete a phonics screening.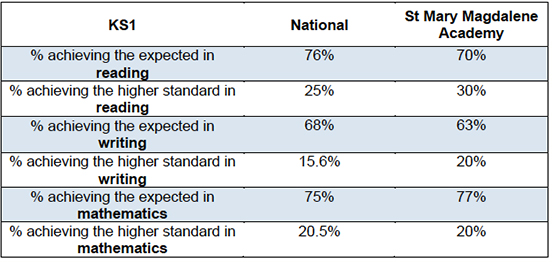 ---
Key Stage 2
For Key Stage 2, children in Year 6 are assessed against a set of nationally agreed criteria. Test are administered in mathematics, English reading and English grammar, punctuation and spelling. Children are also assessed by their teacher for writing, which is moderated by the local authority.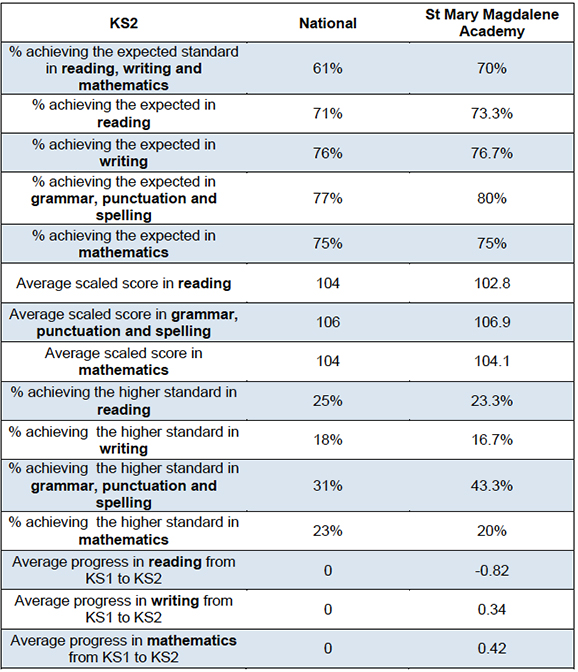 Please follow this link for a document listing the above 2017 results for Key Stages 1 and 2.