Sponsor A Book
SMMA Primary Sponsor A Book Fundraiser
At SMMA Primary we LOVE reading! We love it so much that reading is our reward. SMMA Primary School is looking for generous friends to sponsor reading books for our pupils.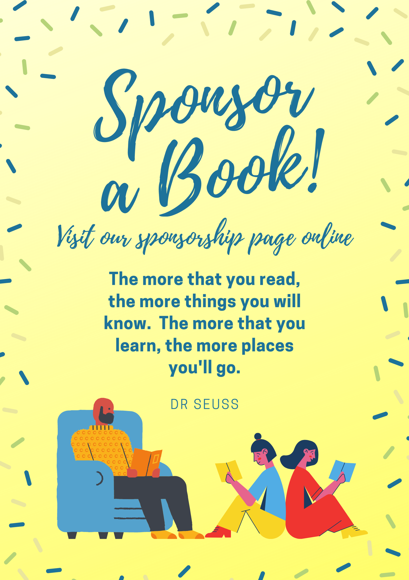 Each week, children who are chosen for our celebration assembly, due to their demonstration of school values and hard work, are allowed to choose their own book to keep forever from a selection of brand new books in the headteachers' office. The children love it - what is better than choosing a book!
We are also looking to update and reinvigorate our class libraries. During the lockdown period, we made sure our children had lots of books at home to keep them reading, by giving out our books and now we need to replace and update them for the new classes.
Just £5 will fund a picture book for younger children and £7 for older children. We have an ambitious target to raise £800 which will fund about 150 books, but we would love to raise even more. We are hoping that parents, grandparents, aunties, uncles and friends may be able to support us in our mission to keep SMMA reading. Please share widely and let's get reading!
Thank you for any donation you can make towards this fundraising campaign the school and pupils greatly appreciate it!
https://st_mm_ep.enthuse.com/cf/smma-primary-school-sponsor-a-book