News
It's Christmas At SMMA.
Posted on: 17th Dec 2020
Wishing All Our Families A Safe, Happy And Peaceful Christmas.
Our students have all helped to create a happy Christmas spirit in school over the last few weeks. The Library had its own Christmas tree made out of books. The Forum has its GIANT tree, brightly dressed as ever. And our students were even more brightly dressed in this year's Christmas Jumper Day; you can see pictures of students in their year group bubbles in the gallery below. Our SMMA ALL STARS have recroded their own track using a clever Covid-safe system. And we have a wonderful annual Christmas Concert to share with everyone. Read on to enjoy the pictures, music and readings.
Thank you and well done to everyone who took part in this year's brilliant Christmas plans, helping to raise vital funds for our school charity and bringing our community together.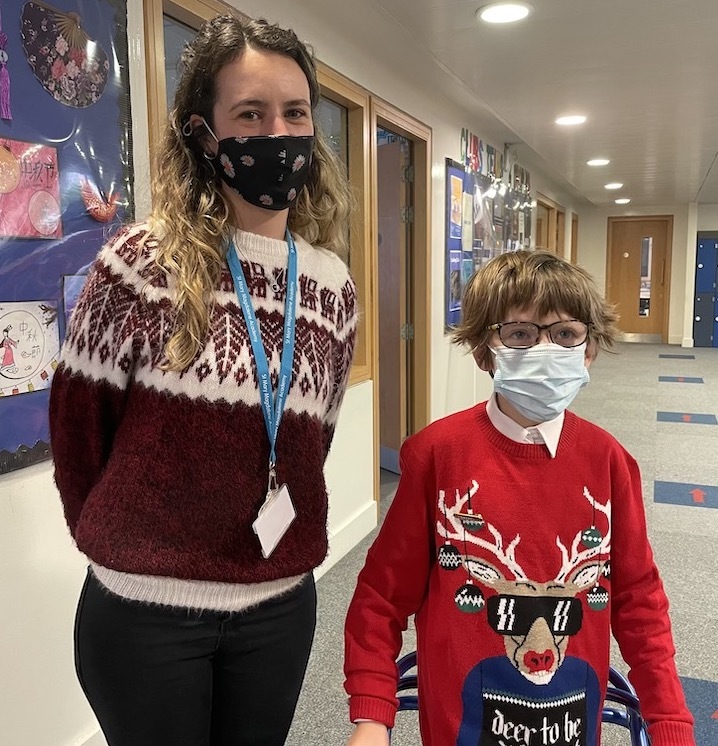 SMMA All Stars.
Our very own SMMA All Stars have gone all out for Christmas: 13 students from Years 7 to 11 have each recorded their own instrument or vocal part of 90s hit 'All Star'. The students make a solo recording, to comply with Covid safety requirements. Then our Music department have mixed these separate recordings together to create one brilliant track. Well done to all the students: Luke Hamann-Chanes, Olivia Lambert, Tristan Baker, Kai Kamara-Jean, Felix Knight, Samir Rivero-Shahid, Sean Liad, George Kearney, Joseph Sampedro, Leo Rohloff, Amiel Edwards Francis, Patrick Davies and Kristian Koychev.
Our Annual Christmas Concert
This morning, our students finished their final lessons in time to settle down in front of our annual Christmas Concert, taking place online this year rather than in its usual Union Chapel setting. Though we miss getting everyone together in one wonderful space, we are very pleased that this year we can share the concert with all our school community online.


As term ends on a happy note, all that remains like to thank everyone in our school community for your hard work, your warmth, your support and encouragement throughout the difficult days. Happy Christmas everyone!
"And that, of course, is the message of Christmas. We are never alone. Not when the night is darkest, the wind coldest, the world seemingly most indifferent."

Taylor Caldwell, British-American novelist (!900-1985)